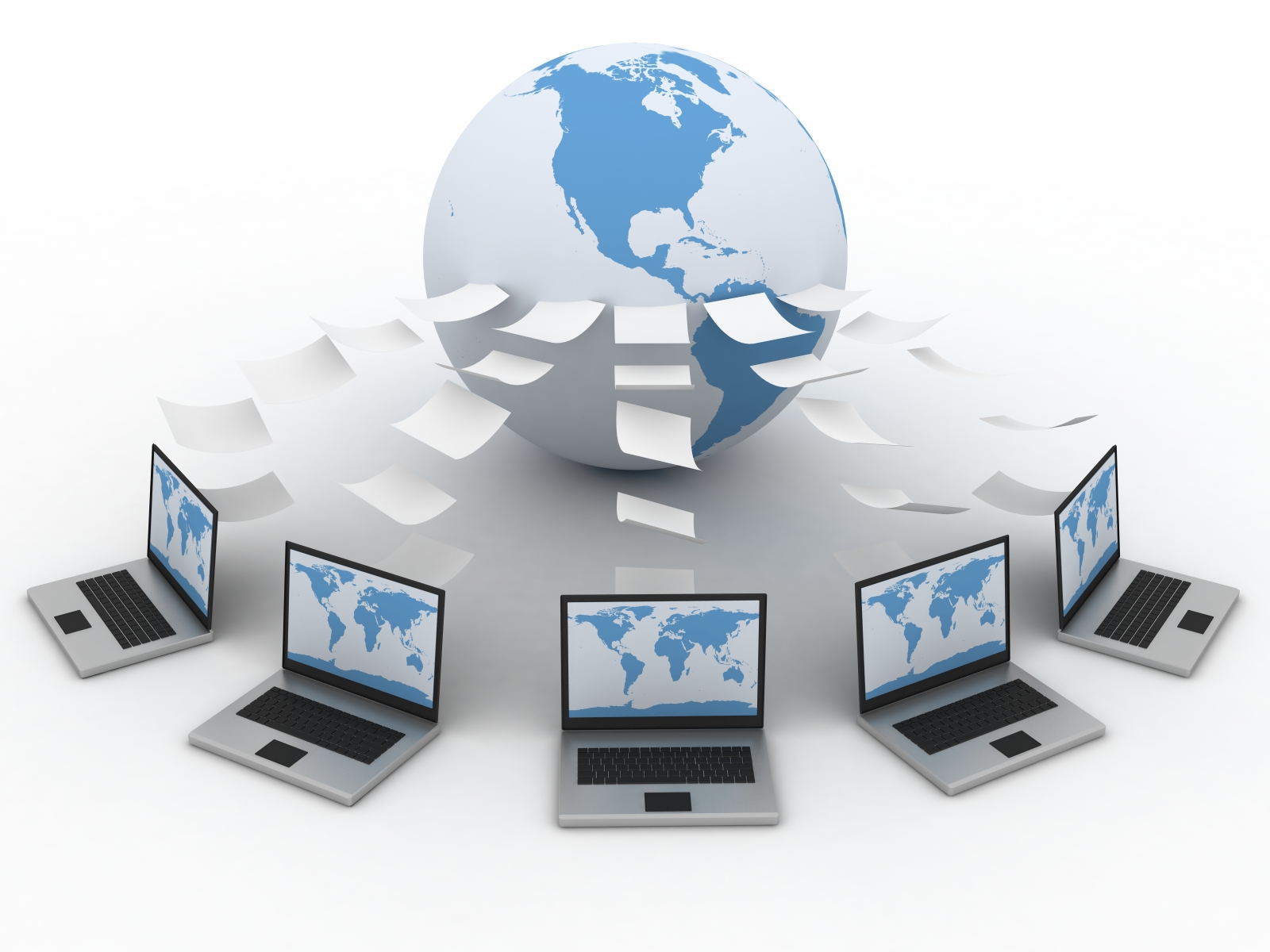 Give Me a One,Two,Three, and a Forum - Online Forum Etiquette----

It seems that every other article or guru tip you read extolls the benefit of one program or another as the absolute best way to enhance your internet marketing business. In reality, there are many ways to boost your business online - writing articles, search engine optimization, acquiring incoming links - the list goes on and on. But what about online forums? Are they really worth the investment of your time, effort and energies?
The answer really is quite simple, YES! If you are looking for effectiveness, looking for ways to enhance your web presence in a significant way, without spending a fortune--then forums are the ticket! One of the best ways which is often overlooked is to find forums relating to your line of business and join as many as reasonabily possible. Being a frequent participant on forums can increase links back to your website, increase your chances of being seen as an expert, increase your mailing list, sell more of your product, get new affiliates to sign up, make you new friends - and the benefits get extensive.
However, there are some things to think about before you get started in a forum. Your purpose is primarily to establish yourself as a knowledgable person (even a guru of sorts). You do this through a careful etiquette and approach. Here are a few helpful hints of good forum etiquette:
Things to Help Your Business (These are the GOOD Ones!):
1. Research each forum before you join. Make sure it's relevant to your business and see if the participants are in your target market. Look at how much traffic the forum gets. How busy is it? There's no point in joining a dead forum with very few posts.
2. Check the forum rules before you post. Some forums will allow you to post adverts for your business while others will object. Check if you are allowed to add a signature at the end of your posts - adding
a small biography with a web link to your business is a great way to increase incoming links to your site and to get more traffic.
3. Be polite and treat everyone the way you would like to be treated. Even though you don't meet people face to face you will build up some great relationships if you take the time to give good answers to questions, to be helpful and to respect other people's opinions. And every post you answer adds to your reputation. Use your posts to give genuine, useful advice, not just to plug your business and you'll soon be looked on as an expert.
4. Don't be afraid to ask for advice - no-one knows everything and sometimes you will need help.
5. To make the most of your time on the forums, allow yourself only a certain amount of time each day.
6. Read only the posts that are relevant and that interest you and post answers quickly before moving on. It's very easy to spend the whole day on forums and not get anything else done.
Things that will Hurt Your Business (These are the BAD Ones!):
1. Never, ever use a post to blatantly advertise your business, particularly if the forum rules don't allow it. Nothing will damage your reputation faster than spamming a forum.
2. Don't go through the list of forum members, collect email addresses and send them unsolicited mail. At best you'll be banned from the forum and at worst the owners might report you to your ISP.
3. Don't ever get involved in a flame war (this is when a heated conversation on a forum boils over and degenerates into nothing but an exchange of personal insults). It might be really satisfying to say what you think about someone, especially if they've been getting on your nerves, but just imagine what other people will think of you if you do.
In conclusion, treat people online like you treat people in real life. Think of it as a networking event that's taking place on your computer and don't forget that other posts on the forums are made by real people with real feelings. You already know how to make friends and new contacts face to face. Apply what you already know to online networking and you could be enjoying great success with a global audience. Before you know it, you will have gain a tremendous amount of information, knowledge, networking contacts, friendships, and potential business venture partners for the future. You will be amazed at how extensive the list of benefits for forum exchange can be.
Hawaii Forum: Popular Summer Vacation Activities----

I don't know about you, but I live in a place where you can't really do much in summer, except perhaps shed all you clothes, stretch yourself out tight in an air conditioned room, and pant like a dog. Getting out is a punishment, and no one does it unless they are forced to. Your very survival is at stake; activities are out of the question.
But since you have your summer vacation, you'd like to spend it doing something meaningful and fun. Now what are the most popular fun things that people all over the world do during their summer vacations?
In summer, people like to get in or near the water. They look for recreational activities involving water. For example, there is whitewater rafting. What can match the thrill of paddling furiously as your inflatable rubber raft pitches and bobs dangerously, moving swiftly with the turbulent rush of water in the rapids? You have trained and expert guides to take care of you in case you put yourself in any danger. There are canoes and kayaks waiting on the sidelines to pick you up in case you manage to capsize. But still you feel the delicious threat of living life on the edge of safety. Your adrenaline pump works overtime. You feel alive like never before.
But this sort of high-octane, unrelenting extreme sport is not everyone's idea of good fun. What do you do if you are the quiet sort of person, not particularly athletic, and dislike too much physical exertion? Well, there's a popular water-based sport for you too – there's fly fishing. What's more relaxing than watching the float minute after minute as you sit coolly by, perhaps reading a favorite book or perhaps chatting away to your heart's content with like-minded friends or family members? And when a sizable specimen does indeed swallow your bait, the kick that you get out of it is hardly matched in any other sport.
There are many more aquatic activities for your summer delight. If you'd like to get in closer contact with the waves, why not try out scuba diving? There's a whole new world waiting for you down there. If you choose your scuba spot wisely, you'll get rich glimpses of a wholly different level of existence – the world of fish, corals, mollusks and other forms of marine life.
For some who want to really cool it off, water isn't quite enough. They opt for snow and ice. Skiing, skating and snowboarding are some of the most popular activities of the western world. But how do you get snow in summer? The answer is, not cheaply. There are places in Canada and also in Europe where it is possible to indulge in these activities all the year round. But whether in the Rockies or in the Alps, this will be much costlier than any of your other options. Of course, if your budget permits it, then what the heck?
My personal favorite activity during the summer is one that suits my budget best. I simply take a collection of my favorite books and movies, and hole up in an air conditioned room for a few weeks. They push the food in through small hatches, and clear up the dishes at night. Try it sometime, you might even like it!
How can I monetize my forum and start making money with it?----

New forums are popping up around the net all the time, adding to the thousands of forums on out there already. Many of them will never make it past a few months; some of them become pillars of the ever growing internet community. What makes the difference you ask? The following concepts will explore why some forums become successful and how to turn the success into cash.
Forums are a place for people to exchange ideas. There are two key elements in that simple sentence, people and ideas. You need people in your forum and you need them to be talking about things that matter, things that will get others to join in the fun. This gets you to the first problem, getting people and getting them to talk. People don't like to join empty forums so you will need to get a few friends together and start posting topic others would be interested in talking about. When your forum is small, you really need to target a niche and get a good core group of regularly posting members. With many huge forums out there you are not likely to succeed with a broad forum. You can always expand later when your users ask you to. Start small with quality content, or if you already have a forum scale it down and find a target group.
If you are good with code or graphically inclined, you should spend some time customizing the forum so people feel like they are part of something special. You need to invest some time into making your forum look professional and inviting to people in your target niche. If you already have a forum maybe it is time for a makeover. Our visual sense is our strongest sense so a redesign will make a big difference.
Traffic, traffic, and more traffic. Every website needs traffic and everybody talks about how to get traffic so we won't dwell on it too much. We will look at how to make that traffic into cash instead. Now that you have a core group of users and your forum is looking all pretty, let's see if we can squeeze some ads in there. Affiliate banners such as Adsense probably won't make you money unless you have massive amounts of traffic so you are better off finding your own sponsors. Since you are targeting a specific niche of people you will have an easier time to find individual sponsors. You can use something like Adbrite where individual sponsors will sign up for your site, commission junction where you can lick niche specific sponsors, or you can implement a custom php solution, what ever you think might work best.
An even better way to make money is if you can directly sell services or products to your members. For example a forum talking about web hosts can offer web hosting directly, a forum talking about travel can offer downloadable wall papers and so on. Also a great idea is to have something like a gift shop where people can order T-shirts, coffee mugs and so on with the forum logo on it. You could also look into maybe a good drop-shipping retailer deal for arts and crafts related forums. The possibilities are so broad that we will discuss it in the next article.
For now the you have lots of work to do, target your forum at a specific niche, get a core group together and start producing some valuable content. If start seeing increase in your traffic you can start looking for advertisers or establish services for sale or get a product line together.
How to Become a Successful Freelancer Designer on the Contest Forums!------

Do you want to know the best method to become successful as a Freelance Web, Logo & Template Designer? This article will help you save hours hunting around for the best forums and techniques to succeed!
There is no better way of improving your skills, getting recognised and building up ideas than to compete in the Graphic Design Forums. With so many different contest forums on the web it is difficult to pick out the ones that are best suited to for you. There are literally hundreds of web sites offering freelance services and forums.
A good way to help you decide is to think about what kind of results you wish to get out of joining. Some people join to compete against other designers in the hopes of winning competitions and receiving financial rewards. Others join up to learn from their professional competitors and slowly build up their skills and reputation. The problem with competing for money is that unless you are a well established and talented designer with loads of previous experience you are unlikely to win many if any competitions. How do I know this? Well, I tried to do that exact thing for over a year and it rarely paid off for me.
It is important to understand that top professional designers with years of experience will be regularly showing of their creative skills by submitting their superior designs. They have a system in place for quickly and professionally come up with brilliant designs to meet the clients specifications. However, don't let this put you off as competing against the professionals will help you to improve your own works.
When looking at current submission think of how you could improve upon that design. I am not saying rip off their designs, as this will lead to your account being banned from the forums. Simply acknowledge their work and come up with something equally as original based on the guidelines set by the client and submissions already present.
Here are some useful design forums to look at:
http://www.sitepoint.com
http://www.namepros.com
http://www.designcontests.net
Next weeks article will focus on these forums in more detail. We will also discuss how to successful build up a reputation.
MSN & Yahoo Communities (The Basics)------
I'm sure at one time or another, we've all explored either an msn or yahoo community or both. Communities are a FREE service that allows us to build and manage, discussion groups, family sites, business communities etc.
These communities can be a powerful tool to promote your business only if you know how to use them effectively.
There are 100's of very popular communities that allow anyone to post as many "Classified Ads" as possible. Unless you to spend hours doing this, I suggest you leave if be for the time being.
What I'd like to focus more on is "WHY" you should create your own msn & yahoo community for yourself!
See, many of the best search engines will pick up your community because of the sheer size and popularity of msn & yahoo.
Also, I see many marketers wasting a lot of time because they are trying to promote too many services or opportunities at one time. A community will allow you to add ALL that you promote into one site and then all you have to worry about is promoting that one site!
This won't happen over night and learning how to easy it is to build & manage your own community will be posted in the next issue #2.
Before we get into that, you'll want to join the "Top Rated" communities in the business sections. Doing this will allow you to familiarize yourself with what is "the norm" with these communities. Also, after you've made the necessary adjustments and you've prepared your own community, you'll be using all the top communities to promote your own.
I must apologize to those who have never joined and msn or yahoo community. You'll need to sign up for a user passport which is simply an msn or yahoo e-mail and password.
For an msn passport click below:
http://register.passport.net/default.srf?sl=1
For a yahoo passport click below:
Yahoo Passport Sign Up
When signing up for an msn community, you'll want to click the option "READ ALL MESSAGES ONLINE". This way you won't fill your e-mail account with countless messages that are posted everyday... Also, click on "KEEP MY E-MAIL PRIVATE" so that you don't get any junk this way either.
And now you have the basics of communities, please look for the sequel to this article titled:
"Building & Managing your own community"
Online US & Canada Shopping Forum------

I believe I won't be alone when I say that shopping take time, especially when making major purchases or trying to buy rare items. Shoppers like me do as much research as they can on the item of interest, to buy the best one available at the lowest possible price. I usually do my research on the item first, reading customer reviews, and then I look for the stores that offer the best price, after that comes the time to do my research on those stores and that's where it gets complicated. There are great resources available on the web that offer help on choosing the right thing, but sometimes one needs to connect with other fellow shoppers and ask them something, be it their shopping experiences or just some advice.
With the online shopping revolution many stores became globally available. Even if they have physical locations only in one or two countries, they may offer worldwide shipping.
This phenomenon significantly widens the pool of shoppers who potentially could give me some advice regarding a particular store or a brand name. And since the World Wide Web was the one to globalize shopping, it is, therefore, the right place for all the shoppers to connect and discuss shopping-related issues.
While there are quite a few shopping forums, I find them very chaotic and disorganized; there are many users and no structure, making it very easy for many focused topics to go unnoticed by their target audience because of the amount of other postings and spam.
That's when I decided to build a shopping forum that would address these issues and make it easier for people like me to seek advice from our fellow shoppers. While not everyone will appreciate the idea, I just want to let the word out, so people like me know where to go for shopping advice next time they need it.
PHPBB2: A Tapestry of World Languages----

Several of my related articles about PHPBB2, the open source program that helps webmasters create and maintain internet forums, touched on many of the technical aspects of the program. What you may not know is that PHPBB2 has a worldwide audience with the potential to reach more than half of the world's population in their native language. Chalk it up to a combination of expert programmers and wonderful translators who have made this feat a reality. Without their hard work, the software's reach would be quite limited. Let's take a look at how translators have expanded PHPBB2 to the far corners of our world.
As with any software program, expanding it beyond one's native language presents its own special challenges. Not only must you write the code correctly, but you must translate it into various world languages, many of which are distinctly different from others.
I am impressed by PHPBB2 as it has expanded the reach of forums well beyond English and Western speaking countries to Asia, Africa, and South America. Indeed, not a continent is not represented save for Antarctica. Then again, if penguins knew how to communicate on our level I am sure a program would be made up especially for them!
So, exactly who is represented? I am glad that you asked! The following is a complete list of 60…count 'em 60 languages:
Afrikaans; Albanian; Arabic; Asturina; Azerbaijani; Basque; Bosnian; Breton; Bulgarian; Catalan; Chinese [simplified and traditional]; Croatian; Czech; Danish; Dutch; Esperanto; Estonian; Farsi; Finnish; French; Galician; German [simplified and formal]; Greek, Hebrew; Hungarian; Icelandic; Indonesian; Italian; Japanese; Korean; Kurdish; Lithuanian; Macedonian; Mongolian; Norwegian [2 dialects]; Polish; Portuguese [2 dialects]; Romanian; Russian [2 dialects]; Sakha; Serbian [2 dialects]; Slovakian; Slovenian; Spanish [2 dialects]; Swedish; Tatarish; Thai; Uighur; Ukrainian; Vietnamese; and Welsh. Yes, English is also one of the programs!
If you are one who favors international goodwill than you can appreciate as much as I do the many and varied languages as well as cultures represented because of PHPBB2. To further the software's reach, PHPBB encourages the creation of additional translations. A knowledge base to help translators out in their quest is listed right online.
As I mentioned elsewhere, PHPBB2 is a free program one that virtually anyone around our wonderful planet can access and translate into their own language provided they have a computer and internet access. One has to think that this bit of goodwill can go very far. Let's hope so…our world needs every bit of it!
PHPBB2: All It Can Be?----

Please allow me to start off and say that I am very happy to run PHP software on my computer. Specifically, the bulletin boards developed by PHPBB2 [an open source program] works head and shoulders above the EZBoard system I gave up on several months earlier. Still, it has its own special challenges that only a regular user or administrator can appreciate. If you are considering starting your own message board community please read on for some homespun advice on how to make PHPBB2 work best for you.
On Memorial Day 2005 I had a rude awakening. Although a national holiday here in the U.S. I was taking advantage of that day to catch up on some much needed behind the scenes work. You see, when you work for yourself a holiday just isn't the same thing. It ends up being a day where your phone isn't likely to ring all that much, thereby making it a better opportunity to catch up on all the little niggling details of operating a business, like paying bills and bookkeeping. Okay, I digress.
What happened on that special day was the total overthrow of the EZBoard message board system. Hackers, so EZBoard claimed, infiltrated their entire system and brought down the house. Literally overnight thousands of boards were affected and compromised.
Now for the rub
: forum managers, myself included, had no power to back up their sites. Thus, what was lost was likely lost for good or would take many weeks to restore from pasted together backups. We depended on EZBoard for our back ups and when their system failed we all suffered.
So then the decision was made for me. I downloaded PHPBB2 software a few days later and immediately went to work.
As open source programs go the PHPBB2 software was free and the instructions were quite good. Fortunately for me the two sites that I planned to set up, the Aviation Employment Board and the Corporate Flight Attendant Community, already had separate web pages hosted with a company that could support a database. This particular MySQL database would essentially power the site and house important stuff including all the member information.
Fortunately those who have been working on building, maintaining, and promoting PHPBB have a copious amount of detailed information accessible right online and available for viewing and/or downloading. Personally, the biggest help to me were the excellently made Flash videos that helped walk me through the installation process. Without them in place, I doubt I would have figured it all out. Truly, in this case, a picture is worth a thousand words each!
In addition to the software itself, PHPBB2 also offers a separate file to help speed the process conversion process from EZBoard to PHPBB2. This EZBoard converter takes messages from the old board and transfers them to the new board. Unfortunately, it was only partially successful which could have been due to the hacked nature of the EZBoard site. Still, what I was able to move over was helpful, but it did not include member files as that bit of necessary information was under EZBoard's lock and key.
By the time I downloaded everything, followed all the instructions, converted what I could from EZBoard, laid out the new site, and made some additional design changes, approximately eight hours had flown past. At the end of that time a useful and functioning board was in place. The next day I contacted all my current EZBoard members and told them about the switch and put notices on the old site about the change. Most of my members were very understanding as they realized that the switch had to be made.
Without exception PHPBB2 has been a big improvement. Still, it could use some refining and, happily, many of those refinements are routinely accomplished within regular updates of the software or via preselected "mods" that a forum manager can select.
Without belaboring the point here are some things that I have observed about PHPBB2 that are helpful to know about
before
going with the software:
Limited Support
There is a lot of information right online to read and there are forums moderated by volunteers. At the same time the moderators are stretched very thin and sometimes their responses border on the irritated. Of course,
that
could have something to do with all the N00B questions, many of which are answered somewhere on the site. My recommendation is that you spend plenty of time reading before posting a question. Study the forum for similar questions asked and answers given.
Difficult Updates
Get on the forum managers mailing list to ensure that you receive notification of each update as they are made. Some updates are simple while others are more difficult. If you make any modifications to your site then only a "patch" update is necessary while everyone else will select "changed files only." If you select "changed files only" and you have some mods installed, you risk losing all of your mods. Let's just say that already has happened to me once!
AOL Quirks
Some members have difficulty signing up, especially AOL account holders. It seems to be that the confirmation code doesn't always show up when members register [you don't need to have it enabled, but it does put a halt to rogue registrants] and sometimes AOL users get booted when logged on. A little thing called "sessions" monitors everyone's visits by examining their I.P. address for a match. Of course, AOL scrambles I.P. addresses mid-session, a reason for much of the booting. The fix involved from a PHPBB2 standpoint
is not recommended
as it puts you at risk for security breaches. Quite frankly, I have urged some members to leave AOL especially if they can't work around it on their end.
Back Ups
The administration panel is simple to use, but back ups don't always work. Errors messages prevail; therefore backing up through your web host is another option. Speaking of the administration panel, you can select whether members can email each other [not a good thing to have enabled], how long their signature can be, enable automatic pruning of posts, and lots more. Indeed, the features offered by PHPBB2 far exceed the limitations that are inherent with EZBoard.
There are alternative forums to PHPBB2 and one popular one is another PHP program called vBulletin. vBulletin utilizes excellent forum software that takes off where PHPBB2 leaves off. Many of the modifications that are not part of PHPBB2 are standard with vBulletin, therefore removing some of the behind the scenes tasks that a webmaster must do with PHPBB2 in order to customize his site.
So, why not go with vBulletin? For many it is simply the cost. With vBulletin, you can
lease
a license for $85 for one year or
buy
a license for $160. Access to updates after the first year costs another $30 per year while custom support can run from $30 for one month up to $300 for one year. Thus, if you have a small forum that makes little or no money, and you need extra special assistance, than vBulletin can be a big expense to carry. Other paid forums have similar expenses, but there are some free ones out there. For the record, EZBoard isn't free, although the start up cost is very low. However, your renewal fee is calculated on the amount of bandwidth used in the most recent thirty day period and for some forum managers that amount could easily be several hundreds to well over one thousand dollars!
So then, why go with PHPBB2? Well, language packs to name a big reason. Besides English forums, an additional 59 languages are supported by this open source code! From Afrikaans to Vietnamese, Arabic to Russian, and from French to German, PHPBB2 is available in many native languages. For people of very limited means this has become an
excellent way
to communicate for no capital outlay. One gets the sense that PHPBB2 is very proud of this fact and I must admit that I am too!
As I write this I am in the midst of updating my two sites to the latest release. Because it is near the Christmas season I am also looking at several themed templates for my flight attendant site and have selected a "Merry Christmas" board replete with drifting down snowflakes. This template, which looks so professionally done, is free as well.
I plan on sticking with PHPBB2, quirks and all, by continuing to support our growing community of forum managers worldwide. Each of us, in our own way, has helped to shape this all important piece of open source software. It certainly isn't perfect, but it definitely has been a lot of fun and has helped me to increase my knowledge as well as to appreciate the whole open source movement.
PHPBB2: My Favorite Mods-----

I mentioned in a previous article about all the ins and outs of using PHPBB2, an open source forum. Although it does have some quirks about it, the program is free and with a little help from the PHPBB community, not impossible to install even for the novice. The program you will upload, however, is fairly basic in nature therefore modifications [or, mods as some prefer to call them] can be useful to install. I have found several favorites that have worked rather well for me. Now, I am plan on sharing that information with you!
Chat
– What forum isn't complete without a chat room. PHPBB2, for one. Yes, you have to install one yourself but the IRQ chat add-on is certainly worth it and it works much better than some that I have seen on sites that contain this feature. EZBoard is one such site that comes to mind.
Who Is Online
– As an administrator you already know who is online at any given time. Unfortunately, the "stock" version of this feature shows people who have been online only for the past five minutes. Fortunately, a mod has been developed that can extend this feature to fifteen minutes or later. Is this important? No, but it gives you a more accurate picture of what your real time traffic figures really are.
Google Ads
– A special mod has been developed to permit you to run and display banner ads, much like Google's AdSense. Hey, you want to make a little bit of money off of your site now don't you?
Smilies
– You
do
love emoticons, don't you? Well even if you don't, they can certainly spice up any forum. Lots of neat "paks" have been developed, some containing animated icons too. Especially nice to have around Yuletide for easy access to Christmas themed emoticons.
Disable Board Message
– Being able to customize the message you have posted when your site is down is essential to clueing in your members as to the time when your forum will once again become activated. This mod does just that.
There are numerous other mods and styles from which you can choose. Some are easy to install while others are moderately so. A small group of mods are difficult to install and will take you well over one hour to complete. Choose your battles wisely and be careful when you install updates to PHPBB2. By not selecting a "patch" file update you can erase any modifications you made in just moments.
PHPBB2: Selecting the Correct Update----

In my previous articles about PHPBB2 I shared with readers my experience in shifting over to this type of software and I also listed some of my favorite mods and styles. If you already have downloaded PHPBB2 and are running it on your computer you have a great piece of open source software at your finger tips. As with any program you must keep it up to date. Let's take a look at some important things to consider in keeping your program current.
First of all, the best thing you can do is to subscribe to the opt-in mailing list for notification of any updates. You must subscribe as no one will automatically tell you your site is out of date although your administration panel will give that information to you. To opt-in please visit www.phpbb.com to subscribe.
Next, when updates are announced you must select between two methods: a "changed files only" update or a "patch" update. If you haven't made any extra special modifications to your program than the first choice is what you want. Simply download the information to your desktop, unzip the files, and follow the installation instructions on how to update your board. If you have added on some modifications than a "patch" update is for you. If you select the former method you will delete all of your modifications. Thus, only a patch update is what you want in order to keep your modifications in place.
So, that's it. Make sure you receive notifications of changes as they occur and select the right update for your board. When an update is announced, plan on installing sooner rather than later as many updates include important security improvements that can help to close holes in the program.