A Classified way to drive business to your web site====

There are more than 105 million of them in the United States. Worldwide, there could be at least 250 million of them. Them, according to statistics from the Nielsen/Net Ratings service, is the number of active Web surfers. 250 million in the whole world? The figure is more than the populations of Canada, Australia, Great Britain, and a few non-English speaking countries combined. That's a lot of them!
With so many active surfers around, you would think Webmasters and site owners have an easy time attracting them. Actually, they face an uphill battle to bring visitors and, more importantly, consumers to their Web sites. And a Web site without traffic is like a store built in the middle of the desert. You could have the greatest products and most attractive Web design around, but they're worthless if no one visits them.
There is one way, however, to turn your Web site into an oasis of business, a way to drive as much traffic to your site as your server can handle: a classified ad.
More on that later. First, all Web builders and site owners should know the basic and time-tested ways to attract traffic to their Web site. The key to all of these methods is to attract the right Web surfers. You want what experts call "targeted visitors," or people who are actually interested in what you're selling. To guarantee that this happens, you should follow this checklist of Web traffic golden rules:
Step 1: Optimize your Web pages. Webmasters in the know take the time to set their meta tags. These tags, or codes, are hidden keywords in the Web page that tell search engines like Google and Yahoo exactly what your site is all about. A meta tag, for instance, could be "designer handbags," "sporting equipment," or whatever else you happen to be selling. These keywords tell the search engine to direct all handbag or sports shoppers to your site.
Step 2: List your site with every search engine out there. For this step, you simply need to surf over to Google, AltaVista, Yahoo, MSN, and other search engines. Click onto their customer service page, where they allow Web builders and site owners to manually submit their site addresses.
Step 3. Spice up your site with interactive features. With articles, newsletters, offers, promotions, and discounts, you give your targeted visitors a reason to stay at your site once they find it. More importantly, you give them reasons to come back and tell their friends about the site. Word of mouth is one of the best, and cheapest, forms of advertising on the planet.
Step 4. Exchange banner ads with friends and with other companies that you do business with. Banner ads are those eye-catching designs at the top and bottom of Web pages. They're like the billboards of the Internet superhighway. But with these online billboards, a simple click transports the Web surfer directly to your Web site.
Step 5. Exchange Web links with friends and business associates. This, Webmasters and site owners, could be the most important way to drive Web traffic to your site. All of the major search engines rank sites by measuring how many links come to and leave from your Web site.
So links are a way to measure how worthwhile and how legitimate your site is. The better this measurement, the better chance your site will have to show up well in Web surfers' searches. In other words, these links could be the difference between your site being listed on page 20 of a Google search results, or on page 1.
Building better Web links and search engine results—that's where classified sites come into play. Some of the most savvy classified sites on the market now offer Web links in their ads. These links lead right to your business' home page.
Not only are these links convenient one-click ways for more customers to reach your site. They also boost your search engine rankings.
Of course, for business owners, classified sites have so many other benefits, too.
• Unparalleled exposure. Classified sites are like online malls. Not only will you get exposure from shoppers coming specifically to find your goods. You get "spill over" attention from shoppers who came for another item but then start browsing through all of the other ads in the classified "mall."
• A new arsenal of Web sites. Having online classified ads is like setting up multiple new Web sites across the Internet. Unlike your own original site, these classified ads come with low-cost IT support, security, and advertising.
• Incredible growth opportunities. Businesses and individuals selling on online classified sites pull in more than $1.95 billion a year, according to the statistics firm Kelsey Group. That figure does not even include money from eBay.
• Money for nothing. As valuable as classified sites are, many of the best ones charge very little or absolutely nothing to set up your ads.
Add up all of these numbers—250 million active Web surfers in the world, $1.95 billion in classified sales, and $0 cost—and your Web business is sure to come out in the positive.
A Free Way to Promote and Profit - Viral Marketing====

It's a horrible word isn't it….marketing? No, only joking, I mean "viral" of course. Mention viral and one tends to think infection, illness and disease - or for the geeks among us, computers messed up. But viral marketing is nothing so negative or unpleasant, viral marketing is good!
What is Viral Marketing?
As the name suggests, it's a way of spreading your marketing message from person to person, rather like the flu virus is passed on. You give the germ to, say 5 friends/colleagues/family members, who in turn each pass on the bug to 5 more (5x5=25), who then spread it to another 5 (25x5=125) and so on until after just 8 levels, you reach the staggering figure of 1,953,125.
The classic example of viral marketing is Hotmail.com, one of the first free Web-based e-mail services. The strategy is simple:
1. Give away free e-mail addresses and services, 2. Attach a simple tag at the bottom of every users email message sent: "Get your private, free email at http://www.hotmail.com" and, 3. Then stand back while people e-mail to their own network of friends and associates, 4. Who see the message, 5. Sign up for their own free e-mail service, and then 6. Propel the message still wider to their own ever-increasing circles of friends and associates
What makes marketing 'Viral'?
A viral marketing plan usually has some or all of the following basic elements:
1. Provides a product or service free
2. Makes for easy transfer of the message to others
3. Allows easy growth from small to very large
4. Exploits common motivations and behaviours
5. Uses existing communication networks
6. Utilizes the resources of others
Let's look at each of these in turn.
1.Provides a product or service free
"Free" is the most persuasive word in marketing. Most viral marketing campaigns give away a product or service to get peoples interest. Free email service, free software, free information etc. Then, when you have their attention, when you have their trust, sell them something. Hit them with a sales pitch first, chances are they won't be interested.
2. Makes for easy transfer of the message to others
Viral marketing works so well on the internet because quick communication has become so easy and cheap. Your marketing message must be simple so that it can be passed on without loosing its effectiveness. The simpler and shorter the better, remember the hotmail example: "Get your private, free email at http://www.hotmail.com."
3. Allows easy growth from small to very large
To grow rapidly, the necessary infrastructure must be available. The best viral marketing makes use of the resources of others. This was the only weakness in the hotmail example, the service required its own mailservers. Not a problem with the resources of Microsoft behind you, but for mere mortals like you and I, best to plan on spreading the message using others recourses, see number 6.
4. Exploits common motivations and behaviours
What motivates people to use certain products or services on the web, and to recommend these to their friends? The practicality of a product, sure, but more than that – the desire to be popular, thought of as cool etc. Greed also motivates, hence the power of the word 'free'!
5. Uses existing communication networks
Most people have around 5 to 12 people in their close network of friends, family and work colleagues. On the internet, nearly everyone has email addresses in their contacts list, and favourite websites stored in their web browser. Utilise this fact in your marketing campaign. For example, when you give away a free product, ask the recipient to provide the email addresses of others who may be interested.
6. Utilizes the resources of others
Get your message into other peoples emails and onto others websites, that way their recourses are being used, not yours. And once your campaign has enough momentum, sit back while your customers do the marketing for you.
Conclusion
Viral marketing costs very little, in fact if you go to the right places it can be free. Given that, and the huge potential benefits, you marketing campaign really should catch the viral marketing bug!
A Great Way To Get Cheap And Instant Traffic====

Buying ezine ads is relatively cheap and it allows you to get visitors to your site almost instantaneously. To be successful, you have to advertise in quality ezines with an audience that is a close match to your own target market.
What are the big advantages of ezine advertising?
* Low cost: Buying ezine ads is much cheaper than for example banner advertising and the yield is much higher.
* Targeted Visitors: Advertise in ezines with an audience that is interested in the theme of your site and you will get a fairly good conversion rate -- more of these visitors will buy from you, click on your affiliate links...
* Negotiable: Most ezine publisher will allow you to negotiate price and ad placement, especially when you are buying ezine ads on a regular basis.
* Life-Span: Old ezines are archived and remain accessible -- you keep on generating traffic from ezine ads you bought weeks or even months ago.
Great sources that will help you to find the right ezines
* The Ezine Directory
* Ezine Search
* New-List
* Use the Search Engines - For example, search for: +newsletter +yourProduct
If you want to get good results with e-zine advertising, you have to do it properly. Don't just jump in without really knowing what you are doing. Plan your campaign and do the necessary legwork.
Tips for buying ezine ads
* Get your ads in front of a highly targeted audience -- that's probably the most important point. Do your research and subscribe to ezines that seem to match your target market. Make sure that the content is of interest to your audience.
* Advertise only in high quality ezines: Verify if the ezine is providing valuable content. Check the ad / content ratio. Some ezines are stuffed with 80% of ads and a tiny little bit of content. Don't waste your money on them.
* Who else is advertising? Are they selling similar products or services as you? If yes, then you probably found a "winning" e-zine.
* Where do they put the ads? The best place is just before the "feature article"
* Do they offer classified- or sponsored ads? Sponsored ads are a bit more expensive, but they are also more effective and well worth a few extra bucks.
* Check the price tag. Your investment has to make sense from a financial point of view. Start with cheaper ads. They probably won't give you lots of traffic, but they are absolutely ok to get started and for testing.
Ok, you found some great ezines for your advertising campaign? Great, now it's time to write your ads and to start contacting ezine publishers.
Some tips on writing great ezine ads
You only have a few seconds to convince the reader. So your ad has to stand out of the rest -- be original and different.
Pay attention to the following points:
* Write an attractive headline. Hit the reader with your biggest gun - your most compelling benefit. But don't cross the border. If you hype too much, you will loose your believability.
* The reader has to act immediately on your ad -- i.e. clicking on the link to your website. In order to make the reader click, create some kind of urgency -- mention that your offer is valid only for the next 3 days, offer a free eBook for the first 100 subscribers...
* The layout has to be appealing and simple to read.
* For easy reading, the text lines should not be longer than 65 characters.
Measure the response of your ads. Make slight changes (only one change at a time -- e.g. modify the headline) to your ad and repeat your campaign. Did you get more visitors or less? Did your conversion rate go up or down?
Internet marketing is all about testing, changing, tweaking, testing, changing... -- always try different things and measure the response.
Buying ezine ads is a cheap way to generate targeted traffic. Carefully choose the "right" ezines -- this will make all the difference between success and failure.
A Secret Way Of Getting Traffic====

If you are reading this article, more likely than not you own a website that you would like to see be a success. To achieve that level, you need traffic to your site. But where does traffic come from?
One of the better ways to get traffic for your site is to submit your site to the many directories that exist online. Online directories are similar to your phone book yellow pages: These directories are categorized (education, entertainment, health, etc.), and when you submit your website, you suggest a category for your website. Often, you will even be able to submit to a sub-category within a major category. For example, suppose your website is about aromatherapy.
In your submission request, you would suggest "Health" as your main category, "Alternative Medicine" as your sub-category, and "Aromatherapy" as a further sub-category.
Some of the leading online directories are Yahoo!, MSN Small Business, and the DMOZ directory. Unlike search engines, however, listings in online directories are usually not free. As of this writing, you can submit for free to the Yahoo! Directory (http://dir.yahoo.com), but there is not guarantee on how quickly your website will be reviewed for listing. If you need your site reviewed faster, you can pay Yahoo! $299 US for "expedited" service and they will review your site within seven days. However, this fee is a yearly recurring fee. Your website is subject to a yearly review, and is guaranteed neither initial inclusion or to remain listed year after year.
The MSN service is $49 US, and it functions more like a search engine submit service. Their submission service includes inclusion in their own small business directory. DMOZ, on the other hand, is free, but because it is operated by volunteers, it could be awhile before your site is included. Your best options are to submit to DMOZ and pay for the MSN and Yahoo! services.
But why should you spend money? Can't you just optimize your site for the search engines? You can, but not everyone goes to a search engine for what they are looking for. For example, if someone is searching for gourmet dog treats, they may not use a search engine. Instead, they might go to one of the online directories and look at the listings, much like someone would use the yellow pages in their phone book. Your investment in gaining inclusion in the online directories will pay off for you in a multitude of ways.
1. You will increase traffic to your site. Your site will be included in the online directories, as well as the search engines, and this will help you gain traffic as people search directory listings and find your website.
2. You will increase the number of backlinks to your site. If the directory pages are listed in search engines, the link they provide for your site will be listed in the search engines. This benefits you by creating more ways for people to find your site. Ultimately, this will provide more traffic for you.
3. Submitting to directories is a quick way to gain links. Optimizing your site for the search engines is very difficult and time-consuming.
It can take a lot of time to learn how to write for the search engines. In the meantime, any links you can get will help you with the search engines, and submitting to directories will get you links.
4. Submitting to directories is relatively inexpensive, and a good investment. As stated earlier, you can submit to Yahoo! and MSN for less than $350. DMOZ is free. If you run a search for online directories, you will find many more where you could submit inexpensively, or even for free.
In short, submitting to online directories is one of the best ways for you to build traffic to your website. In the end, you need traffic to survive online. So get started!
All Hits Are Not Created Equal======

After all the debate over website design, shopping carts and credit card processors,every website owner eventually comes to the startling realization that they need one more thing to survive - website traffic!
Without website traffic it's the same as building an expensive billboard and, instead of placing it alongside a busy highway, you hide it in your basement where nobody can see it.
Upon realizing they need traffic, most website owners run out and start blowing chunks of money and time trying to get "hits" to their sites, but they fail to realize that all "hits" are not created equal.
In their quest to get eyeballs to their websites, most online operators don't realize there's a big difference between driving "general" traffic to your website and driving "targeted" traffic.
Just getting any traffic is the same technique TV advertisers use. They flash ads on the screen in front of people who can't afford or don't need the advertised product.
Since general advertising can't hit specific targets, they hit everyone and hope that someone in their target audience is actually watching at that moment. Spam, banner ads, "safe-lists" and similar traffic techniques fall into this "general" category.
"Targeted" traffic is made up of people who are genuinely interested in what you have to say or sell online. These people either share the same interests or have an immediate need or problem they are trying to solve.
"Targeted" traffic is best because the people hitting your website have a much higher likelihood of actually making a purchase.
Targeted traffic comes from people following recommended links on other sites, typing in relevant keywords into the search engines, or even reading articles you've written on a particular subject and then clicking over to your site for more information.
If you don't already know where to find the best sources of targeted traffic for your website, you will need to experiment with lots of different sources to find the ones that bring visitors who give you the most "bang for your buck."
The fastest way to determine which avenues provide the most targeted traffic is by using an "ad tracker". An "ad tracker" is a simple program, residing on your web server, that tracks how many visitors your site gets from a particular source and how many of them purchased.
Though it sounds simple, most businesses don't do this! Most businesses can't tell you their visitor to buyer conversion percentage and, therefore, don't know exactly how much they can invest in traffic generation and remain profitable.
Whether you pay for your website traffic with cash (pay-per-click search engines, ezine ads), or you pay for it with the sweat of your brow (article distribution, free search engines), you must identify your best and most profitable sources of targeted traffic that convert into buyers, subscribers, or leads.
Failure to identify and track where your buyers come from and then calculate how much they really cost you ultimately translates into failure for your online business.
Amazing Ways To Boost Traffic To Your Website-And Make Sales====

1. Design your web site to be a targeted resource center. Choose one subject and build on it. You'll gain repeat visitors that are interested in that topic.
2. Offer something that is really free. If people go to your site and what you said was free really isn't, you'll lose their trust and they won't buy anything.
3. Add a chat room or message board to your web site. People want to interact with other people that have they same interests as them.
4. Entice people to link to your web site by giving them something free in return. This'll increase your ranking in some search engines.
5. Trigger your reader's emotions in your ad copy. Example, if you sell a book on gambling tips, tell them the feelings they'll get when they win money.
6. Make sure your site looks good in all browsers. You could be losing sales because it looks distorted in some web browsers
7. Increase your sales by e-mailing full page ads to your e-zine subscribers. Remember to tell people before they subscribe or they may consider it spam.
8. Ask people questions in your ad copy that make them think about their problems. For example: Do you want to be free of your debts?
9. Magnify the size of your prospects problem in your ad; show how your product can solve it. The bigger the problem, the more sales you'll have.
10. Invest a percentage of your profits right back into your business. Spend it on marketing, product improvement, customer service, advertising, etc.
11. When you make your first sale, follow-up with the customer. You could follow-up with a "thank you" email and include an advertisement for other products you sell. You could follow-up every few months.
12. You could upsell to your customers. When they're at your order page, tell them about a few extra related products you have for sale. They could just add it to their original order.
Analyzing Website Traffic Part 1=====

Most web hosting companies will provide you with basic web traffic information that you then have to interpret and make pertinent use of. However, the data you receive from your host company can be overwhelming if you don't understand how to apply it to your particular business and website. Let's start by examining the most basic data - the average visitors to your site on a daily, weekly, and monthly basis.
These figures are the most accurate measure of your website's activity. It would appear on the surface that the more traffic you see recorded, the better you can assume
your website is doing, but this is an inaccurate perception. You must also look at the behavior of your visitors once they come to your website to accurately gauge the effectiveness of your site.
There is often a great misconception about what is commonly known as "hits" and what is really effective, quality traffic to your site. Hits simply means the number of
information requests received by the server. If you think about the fact that a hit can simply equate to the number of graphics per page, you will get an idea of how overblown the concept of hits can be. For example, if your homepage has 15 graphics on it, the server records this as 15 hits, when in reality we are talking about a single visitor checking out a single page on your site. As you can see, hits are not useful in analyzing your website traffic.
The more visitors that come to your website, the more accurate your interpretation will become. The greater the traffic is to your website, the more precise your analysis
will be of overall trends in visitor behaviour. The smaller the number of visitors, the more a few anomalous visitors can distort the analysis.
The aim is to use the web traffic statistics to figure out how well or how poorly your site is working for your visitors. One way to determine this is to find out how long
on average your visitors spend on your site. If the time spent is relatively brief, it usually indicates an underlying problem. Then the challenge is to figure out
what that problem is.
It could be that your keywords are directing the wrong type of visitors to your website, or that your graphics are confusing or intimidating, causing the visitor to exit
rapidly. Use the knowledge of how much time visitors are spending on your site to pinpoint specific problems, and after you fix those problems, continue to use time spent as a gauge of how effective your fix has been.
Analyzing Website Traffic Part 2====

This is the final part of a two part article explaining how you can analyze your website.
Additionally, web traffic stats can help you determine effective and ineffective areas of your website. If you have a page that you believe is important, but visitors are
exiting it rapidly, that page needs attention. You could, for example, consider improving the link to this page by making the link more noticeable and enticing, or you could improve the look of the page or the ease that your visitors can access the necessary information on that page.
If, on the other hand, you notice that visitors are spending a lot of time on pages that you think are less important, you might consider moving some of your sales copy and marketing focus to that particular page.
As you can see, these statistics will reveal vital information about the effectiveness of individual pages, and visitor habits and motivation. This is essential information to any successful Internet marketing campaign.
Your website undoubtedly has exit pages, such as a final order or contact form. This is a page you can expect your visitor to exit rapidly. However, not every visitor to your site is going to find exactly what he or she is looking for, so statistics may show you a number of different exit pages. This is normal unless you notice a exit trend on a particular page that is not intended as an exit page. In the case that a significant percentage of visitors are exiting your website on a page not designed for that
purpose, you must closely examine that particular page to discern what the problem is. Once you pinpoint potential weaknesses on that page, minor modifications in content or graphic may have a significant impact on the keeping visitors moving through your site instead of exiting at the wrong page.
After you have analyzed your visitor statistics, it's time to turn to your keywords and phrases. Notice if particular keywords are directing a specific type of visitor to your
site. The more targeted the visitor - meaning that they find what they are looking for on your site, and even better, fill out your contact form or make a purchase - the
more valuable that keyword is.
However, if you find a large number of visitors are being directed - or should I say misdirected - to your site by a particular keyword or phrase, that keyword demands
adjustment. Keywords are vital to bringing quality visitors to your site who are ready to do business with you. Close analysis of the keywords your visitors are using to find
your site will give you a vital understanding of your visitor's needs and motivations.
Finally, if you notice that users are finding your website by typing in your company name, break open the champagne! It means you have achieved a significant level of brand recognition, and this is a sure sign of burgeoning success.
Are traffic exchanges worth to subscribe?=====

I am getting a lot of questions from active members in my downline that they don't see the use of using traffic exchanges because they spent a lot of time surfing for credits.
As the word is saying traffic exchanges will deliver traffic. The more traffic exchanges you subscribe to, the more your link, banner or even squeeze page is seen and the more chances you have in selling your product, your services or subscribe members.
In network marketing there are two items very important, a product or a service and members. If you don't recruit members in a membership program then you'll never get commission out of a matrix and you'll never sell yourself or a product.
Suppose you have your own product. Wouldn't you like your product to be seen by as many potential customers? You can only achieve that by advertising your product. Off course when you have money enough you can spent a lot on traditional advertising but question will be if your product is going to be seen by a target audience.
Traffic exchanges are used extensively by people that are operating in Internet Marketing. It is also a fact that only 3 percent succeed in this industry. If you target your product, which aims to those failing marketers, than you'll have a great chance of succeeding in selling your product or service.
Programs that say you don't have to recruit, you don't have to sell are in my opinion bullshit. Excuse me for my words but everyone wants to have attention and everyone in business relies on more than one customer or more than one product to sell.
Off course recruiting is not relying on traffic exchanges solely, you can recruit in a different ways, but fact is that you'll get your first sign ups out of frustrated or failing marketers.
I have been taught that I have to surf for credits (as a free member) for about 20 minutes for each exchange on a daily basis. I have subscribed to about 42 traffic exchanges, so in my case it would be 14 hours of surfing on a daily basis. However there are tools out there that can load multiple traffic exchanges at once and reduce the time to spend on surfing. A small calculation: If I surf three traffic exchanges for 30 minutes at the time, then I am done in 7 hours of surfing and will get at least 100 credits per engine. The site you promote is going to be seen 4200 times a day on the traffic exchanges. So you'll have 4200 chances that your product is sold, or you'll have the chance that 4200 members are signing up. Let's say you only gain a 1% return that is 42 members a day or 42 products sold per day. If I sell a book for $ 10.00 then my revenue will be $ 420.00 for 7 hours of surfing. $ 420.00 a day is almost $ 3000.00 a week. And I am only targeting on 1% of 4200 rotations of my sale page.
In case of members 42 members a day 294 members a week can reduce your own surfing abilities a lot. Members that sign up under you will deliver you credits and therefore you don't have to surf that much anymore.
The more traffic exchanges you use, the more URL's for programs you can use (FREE members are limited in displaying URL's) the more exposure you get for this.
And if you use more than one source, traffic exchange, advertising or marketing techniques you can really earn a marvellous income.
Is 7 hours a day worth $ 3000.00 turnover a week? I do believe so. I think this article describes why it is necessary to use a traffic exchange.
Are you having a hard time getting traffic to your new website?=====

The biggest question site owners are asking these days is "how do I get traffic?" It is definitely much harder with the growth spurt of the Internet, however it's not impossible!
There are TONS of ways to build up your traffic. Here are some of the most common methods.
1. Learn Search Engine Optimization - this is probably the most important way that you want to get traffic and probably the hardest too. Search engine traffic is highly targetted traffic of people who are searching the web for a specific item. If they get to your site after searching for it, you're almost guaranteed a sale or at least a "bookmark for later". lot of ebooks on the subject
2. Trade links with other sites - It's important to get your site name out there.
So trade links with several other sites, even your competitors! People really do look at those links pages and they will find their way to your site from another site.
3. Post on message boards - When you post on highly trafficked message boards, BE SURE to put your site link in your signature! This is a highly effective form of marketing, especially if the message board you are posting at is relative to your site content.
4. Use email signatures - Make it easy for your customers to contact you! When they write to you and ask for more information, be sure that you are using a signature with your site URL and name inside of it. That way if they want to retrieve it later, it's easier for them than having to memorize your URL and open a web browser.
5. Join Yahoo Groups - This is pretty much the same as message boards. Join groups that pertain to your site's content and advertise (but don't spam!!) your site there.
6. Post on free classifieds sites - Sites like Craig's List or other free advertising classifieds sites will accept your site for free! Just do a Google search for "free classifieds" and you'll see a ton of sites come up where you can promote your site!
7. Buy ad space - If your monthly budget allows, you can buy some ad space for your site. Find another site that pertains to your site's content and ask them what their advertising prices are.
8. Hold auctions - Ebay gets TONS of traffic a day, while you're not allowed to post your site URL within your auction listings, you are allowed to put it in your "about me" page. So think about listing some of your products as auctions and advertise your URL.
9. Offline advertising - Get custom t-shirts, bumper stickers, car decals, etc made for your site URL. Then whenever you are out in public, you are passively advertising yourself!
10. Submit your site to directories - If your site is a site about "fishing" for
instance, do a Google search for "fishing directories" and see how many directories are out there that pertain to your subject matter. Most of these directories will allow free submissions.
11. Write articles - Writing articles that pertain to your site is another excellent way to get your site out there. Just write a short, informative article of 5-6 paragraphs and submit it to any site that accepts article submissions and make sure that your article includes a link back to your site in your "author biography".
12. Submit press releases - Even if your site is a small work from home site
(i.e. "Susie's Candles") it IS newsworthy! Let's say your candle site released a new candle called "Vanilla Cream". Submit a press release about it, I'm serious!! A good place to start is called http://www.prweb.com Or you can do a Google search for "submit press release" and a zillion other sites will come up.
13. Have great interactive content - People will bookmark your site if you have interactive and dynamic content. Have polls, message boards, interactive games, news items, guest books, item of the day....whatever! Just make the site relevant and have good SUBSTANCE in your site content. Don't overload it with silly animated graphics, sounds, etc. That just makes it look like you had nothing else to fill your site up with but this annoying stuff. And Flash intros are only good if you are two
years old and need to see flashing lights and colors. Most of all they are slow loading, and people generally click away if they see Flash.
Basic Techniques to Generate Traffic from Search Engines====

Traffic -- And lots of it! It is the dream of every netrepreneur. After all, without steady stream of visitors -- or should I say "potential customers" to your web site, how will you earn your e-fortune?
The first place most e-business start-ups go when they need a quick traffic fix is the search engines. And rightfully so! After all, a top ranking position in one of the major search engines is an effective way to increase the traffic to your web site without spending your hard-earned advertising dollars!
Statistics have repeatedly shown that anywhere from 20% to 80% of your visitors will find your web site via a search engine. However, you should also know that statistics show that most web surfers never search beyond the top 30 results they receive. With that in mind, it is clear that a top position a top position should be the goal of any savvy site owner.
But top spots are no longer achieved by crossing your fingers and blindly submitting your web site to 900+ search engines and directories using a free submission service. Competition for top spots is getting fierce, so it is important that you learn the "right" techniques if you want to ensure that your web site is well ranked... and it is very important that you do so while this great advertising medium is still FREE!
As I said before; for high traffic generation to your website, it is very important that your web site ranks in top spots in search engines. You may ask "What are the search engine looking for when they rank my web site?" Well, although each search engine uses different set of algorithms to rank web sites, but generally speaking, however, here are some of the main factors currently being considered by the search engines.
1. Link Popularity
Alta Vista, Excite, Lycos, and the web pages search promotion of Yahoo! use a ranking system that involves measuring and ranking the number of links that are directed towards a particular web site. This is an extremely powerful traffic generation tools because:
Reason # 1
Building a well thought-out linking strategy is a powerful way to attract large volumes of high targeted traffic! By putting your web site on every major web "intersection" where your target market meets, you will ensure that your web site receives a steady flow of qualified potential customers.
Reason # 2
Links are equivalent to recommendations! They established credibility even before the visitor reaches your web site, dramatically increasing the likelihood that they will buy.
Think about it... David arrives at his favorite web site and notices that they have posted a link to your web site. He knows and trusts his favorite web site and therefore assumes that, because they have a linked to you, your business must be credible too. He clicks through the link to your web site and is immediately open to offers you present him with. Why? Because your credibility was established before he even arrived at your homepage!
Reason # 3
Since many search engines now factor link popularity into their ranking decisions, your linking strategies are all that much more important! If you want to be ranked as high as possible in search engines, you now need a factor in your link popularity – and, as you already know, earnings a top spot in the major search engines is key to increasing your web site traffic.
Obviously, developing a linking strategy that generates a high volume of targeted traffic to your web site is not an overnight process. It will take you anywhere from two weeks to six months to secure quality links you need. However, I promise you that it is worth the effort! Once you have done the initial footwork, the links that are established will remain on these web sites for years to come. Your perseverance will pay big dividends in the form of a continuous flow of targeted traffic generation.
2. Your Domain Name
A domain name plays a vital role in traffic generation to any web site. Domain names rich in keywords will rank higher in search engines because search engines love URL's that are saturated with keywords! Brainstorm keywords and key phrases for your web site and then use them to create a catchy URL... or load the domain name with your best keywords to get ranked higher in the search engines.
3. Key Word Density
Keywords definitely refer to the number of times your keyword appears throughout your site. Your keyword density is a factor that is heavily weighted by search engines, so it's very important to make strategic use of your keywords.
So, these are the golden facts and tactics through which you can drive high traffic to your web site. I should also mention that you do not expect to enter a couple of your top keywords into the search engines and instantly start making money through your web site--- that is very rare. But yes, you can really make high traffic through search engines without crossing the line into "keyword stuffing" and with a little time.
Belong To The Exchange Club - For Website Links, That Is====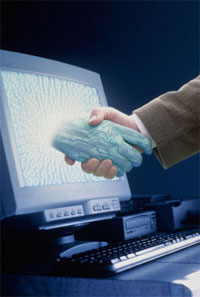 When used sensibly, website link exchanges can draw an exceptional amount of website traffic and greatly increase your search engine outcome. Nevertheless, remember that too many link exchanges can be harmful. You do not want your website clogged with other website links. This can look tacky and cause visitors to turn away from your website almost immediately. You can write to other website owners and ask them to place a link from their website to yours, but there are a few rules of etiquette you should follow. When you ask another website owner to place a link on their website, remember you are asking them for a favor. They are under no obligation to comply. If you are asking this favor from a website with more traffic than your own, this can greatly improve your link popularity and generate more website traffic your way.
If you decide to become a member of a website club that exchanges links, do your research carefully. Here are the top five tips to get you started with your website link exchange:
1. Show respect. When asking another person to place a link for your website on his or her website, be sure to ask nicely. It is very important to remain respectful. Never sound demanding or brag about how great your website, products or services are and how the person you are asking would benefit from granting you this favor. Do not make it sound like they need you. Also, do not ask many questions or attempt to flatter the recipient of your request. This may make them to delete your email inquiry immediately. Your request should only run between 2 - 6 sentences, not half a page. Be polite when asking, but do not over do it. You do not want to sound like a fraud.
2. Make sure you proofread your request. Before sending out a request to another website, check your grammar and spelling. You want the recipient to see you as a professional, not as a person who cannot spell correctly. Spelling errors and bad grammar can kill any opportunity to promote your website quickly. Avoid using slang in your request. Nothing can be more distracting and annoying than a poorly written request.
3. Send your request from your website's professional email address, not your own email address. It is unprofessional to request this favor from a personal email account or a free email account. For example, if your website is www.lovemydog.org, then send your prospective link associates your request through the website's email address: contact@lovemydog.org. Do not use your own personal account or a free email account.
4. Have a nice, high quality looking website. This will help you to look more serious and professional than a low quality generic looking web site. Also, be sure your website content looks professional and is free of any spelling or grammatical errors. Lose the clutter. Websites cluttered with ads can be distracting and hard to read. Having an attractive website will also help encourage other website owners to be more willing to work with you. Working with a professional is more attractive than being associated with an amateur.
5. Before you ask for your link on another person's website, you can offer to place his or her link on your website first. This can increase your chances of having the other website place your link to their site. It can be as simple as one hand washes another. Just make sure that whatever links you use on your website have similar content to your own. It is better to have the websites compliment each other rather than clash with each other.
Exchanging web links is a great way to increase traffic to your website by increasing "link popularity" which can have a major affect on where your website appears on search engines. The websites that exchange web links with you will surely heighten your link popularity. This is especially true when the websites you are exchanging web links with have similar content as yours.
You can increase your targeted website traffic by exchanging web links with other websites. This will increase your link popularity and drive more people to your website through the links. Now do your research carefully and make your list on who you would like to contact for web link exchanges. Be careful to follow these top five tips closely and write away!
Bill Learns the Secret, Hidden, Locked Away, Super Duper Traffic Creating Power of New Blog Farm=====
Someone posted a comment on one of my articles at EzineArticles that I had written concerning the need to have a Wordpress blog. The point made was that whether you have a Wordpress blog or one of the other types of blogs, you still have to have traffic.
Now, traffic is a part of the formula that is necessary for the success of your Internet business. Without traffic you will have no sales. Without sales, you have no Internet business.
In this article I will talk about how to get links to your newly created Wordpress blog. You see, if you just bought a brand new domain and created a Wordpress blog on that domain you will not get any traffic unless you have links pointing to your blog. Remember, "no links equals no traffic". Let me say it another way, you have got to get links pointing to your site or you will not succeed!
These links should be of the highest quality. If you get 25 links from sites that are not authority sites it will not do you much good. It would be much better to get 5 links from sites that have good page rank and are closely matched to the theme of your blog.
There are two ways to get these types of links. First, you can research the web and find high quality sites that are theme related to your theme and contact them asking for links to your site. Good luck with that, why would they want to link to your new page rank zero site?
I suggest that you build a "Blog Farm". Your own blog farm has one distinct advantage of being under your complete control. Instead of having to go begging for links, you will have the ability to add a link from your blog farm to your new Wordpress blog yourself. As a matter of fact, you will have the power to add a link to "any" new blog that you create in the future.
What happens is the link to your new Wordpress blog draws the search engine spiders which is necessary in order for your blog to be listed in the major search engines, which are Google, Yahoo, and MSN.
I will go over the specifics of exactly "how" to construct a blog farm in my next article.
Blog And Ping Your Way To Traffic====

If you have a website then you are certainly interested in having it do as well as it possibly can in the search engine rankings. However, did you know that you do have some control over getting good rankings and increasing your traffic? That is right; you can take your website's success into your own hands and increase your traffic and income by blogging and pinging. Don't know what blogging and pinging are? Read on to find out!
Blogging
A blog is just the short way of saying web log, which can be compared to an online journal or diary. However, blogs don't have to be personal information. They can include news, thoughts, opinions, challenges, history, and anything the blogger wants. The most important aspect of a blog is that it is updated on a schedule and a regular basis with fresh new content. Some bloggers add new content once a week while others blog daily or multiple times per day. This is where increased search engine rankings come into play. Since there is always fresh new content the site is given heavier weight than if no new content were provided. This results in higher search engine rankings and increased traffic.
Pinging
A ping is simply a program that sends out a message to another server or computer in order to get a response. So, for instance, if you update your blog you want to ping the search engines so your pages are indexed and your site ranked higher.
Why Blog and Ping?
You probably know that if your website does not show up in the search engines you are unlikely to get a ton of a traffic, and if you have a website you want traffic. So, the best thing to do is write a regular blog, ping the search engines, and your site will get indexed significantly faster than it would otherwise. By putting in a little bit of extra work you are getting your site indexed with the search engines and inevitably more traffic.
There is a lot of free blog software out on the Internet that you can simply link to your site and start blogging. Including RSS feeds, which are the pings, means the search engines are going to know you are out there and as a result start indexing your site. So, if you want to increase your traffic start blogging and pinging and you will see a difference in traffic in a hurry.
Boost Traffic to Your Website----

Directories help locate websites within specific or definite categories. The difference between search engines and directories is that, directories feature only vetted websites, sites that have a certain standard and contain information of substance.
One of the aims of using directories is to boost traffic. To achieve this, one must choose to be featured in large, organized directories like Yahoo, DMOZ, and LookSmart. These will drive highly targeted traffic to you site (subject specific), increase significantly the link popularity, and Google PageRank.
To maximize exposure:
• Find a category that is most relevant to your website. The category and subcategories must totally fit the subject of your site and its purpose. For example, if your site is health related business the site must feature under health and not business. Only then, will surfers seeking health related websites access yours. Do a keyword search that is relevant to your site on the directory. The directory will throw up categories relevant to the key words. Choose one which is suited in all aspects.
• Coin a title and description that will boost traffic not reduce it. The title must be "dead on." It should include the most important key word and if possible begin with a letter towards the beginning of the alphabet. And, the 15-25 word description should succinctly summarize the purpose or functions of your site. While being descriptive and informative, try and weave in as many keywords pertaining to your site as possible.
• Purchase keywords from one of the pay-per-click search engines or directories.
• Make the website search engine friendly.
• Pay attention to text and image content. Heavy images reduce search engine visibility.
• Use back links on appropriate directories and trade or business listings. Check out the back links used by competitors.
• Add new content regularly. This encourages visitors and search engine spiders to return. Make sure the content is keyword rich.
• Start and maintain a web log or blog. This can become an active way to boost traffic while simultaneously disseminating information.
• Market your website by printing its address on business cards, paper bags, packaging and so on. Distribute an e-zine or updates as newsletters regularly to customers and business associates.
• Consider paying search engines for improved listings and fast appraisal of your site.
• Direct content towards search engines by adopting cloaking technology.
• Run advertisements on related web sites and mailing lists.
• Adopt a reciprocal link program.
Maximize traffic by monitoring your traffic regularly. Analyze visitor movements and frequencies. Find out what is effective and what is redundant. Use cookies efficiently. Understand technology and use it to the maximum. Keep updated on new innovations and developments. Write down a workable website marketing strategy.
There are simple steps to victory: be different, make sure your website is refreshing and delivers what it promises; create a network of supporters; be honest in your business ventures; deliver on time at affordable costs; be a learner all your life, constantly innovate your website to keep stride with changing times; carve out an exclusive niche and diversify in directions that are relevant to your business module.
Create a daunting presence.
Boost Your Credibility And Skyrocket Your Traffic By Article Submission====

Web sites are made for surfers who read, scan and would want to know more about a particular topic or subject that they are looking for. Articles written for websites serve this particular purpose. But, believe it or not, surfers who search the web for relevant articles do so not by actually reading each and every article they encounter, they simply skim and scan over it.
It is discovered that only sixteen percent of users tested who regularly surf the web for information actually read every word of an article. A whooping seventy nine percent just scan it. All they do is choose among the many words in front of them and pick out the relevant words, phrases or sentences.
But, there is an exception though. In the same test, it was also discovered that articles that enjoyed a more than one hundred percent usability rating were articles that were concisely written, well-researched and objectively presented.
For articles that were average in content and form, this is where text scanning is definitely usable. Articles such as these would be easier to scan via keywords that are highlighted or in a different color or typeface.
What would it take then for an article to be easily readable enough at the same time be considered important? The following are basic tips to apply to a written article and to make it appear clear and comprehensible.
Apply sub-headings
Make sure to use sub-headings that are meaningful. Take note that these sub-headings need to be more contextual than cute or clever. Though making it cute is nice, a sub-heading that is more applicable and apt for the article's topic is a more superior and enjoyable read than one who is striving only for cuteness.
Use bullets
Bullets that are made out into a list are an easier read than a lengthy list of paragraphs. It makes the article readable as it is straight to the point. Bullets should be short and snappy and must deliver the real deal. Not winding statements that really do not go anywhere.
A paragraph per idea
Users of the web are a very harsh bunch. They want a good read, a good article, and they want one fast and they want one good. So a paragraph that contains more than one idea will more likely cause their eyes to glaze over and intentionally skip these ideas especially if they find the first few words, phrases and sentence in the paragraph as not worthy of their attention.
Being credible is incredible
Credibility is the key ingredient for making an article stand out among the hundreds and thousands that proliferate over the internet. Since the web is a free for all medium, the source of information for a specific article maybe unclear at times making it sometimes a bit difficult to trust.
However, there are ways to increase the credibility of a given article. One of the many ways is through graphics that are of good quality. Another way is through the creation of outbound links in hypertext. Through this method, a user is able to connect to a link of another similarly related article thereby giving to users the impression that the article's author did good homework is not clearly afraid to show other users similarly themed sites.
Boast it not
Writing that promotes and exaggerates a certain product, information or subject and putting out claims that such a product is, "the best thing ever" is very prevalent on the internet.
However, such articles do very little in the user's perception as they process that this detail is a mere overstatement if not embellishment.
The best way to do it
According to a test conducted in measuring the usability of articles submitted to sites, it has been discovered that articles which were written in a succinct manner, had features and key words that are easily scannable as well as a style that is objective enjoyed a whooping one hundred and twenty four percent user rating compared to articles that were promotional in style (those who exaggerate). This type of articles have a usability rating of zero percent. Meanwhile, articles that were just concise had a fifty eight percent of user rating. Articles that were strictly objective had a twenty seven percent of user rating.
In summary, the more credibly valid an article is the greater and higher the probability that users will be more attracted to it, as well as the site that carries it.
Article may be freely published as long as the article, author's name and Bio information with link remains in tack. If used for an e-course, please inform the author via email. The contact info can be found on her site.
Boost Your Search Engine Rankings and Get an Avalanche of Free Traffic=====

The most basic search engine ranking techniques are keyword optimization and link building. Most people know how to put in the right keywords for their web site. As for link building, most of them either have absolutely no clue of what to do or they try to build links the old way i.e. by manual link exchange. Manual link exchange is not only time consuming and tedious, it is also ineffective in the long run. Imagine having to check hundreds of link partners to see if they are still linking to your web site!
Octopuslinks.com is a link exchange service that will help automate your link exchange campaign totally. All you need to do is to setup your account once and you can start exchanging links with all the other members. The software automatically checks if your link partners are linking to your web site and eliminates the tedious task of having to check each partner site individually. The program also has several other advantages such as targeting the several keywords instead of one and by alternating keywords and description to ensure that the linking will appear natural to the search engine spiders. The result is high link popularity and significant increase in web traffic.
Boost Your Traffic And Page Rank With These Free Tips=====

I am sure that most people who have a website are looking for an increase in traffic and a higher page rank. This article will give you free tips on how to do both.
Pay per click
Pay per click is a form of paid advertising. Programs such as adwords from the search engine Google allow you to place an advert on the right hand side of their search results. If you are willing to pay a large amount of money per click you may even be placed above the normal search results. It is important to remember not to spend more on the adverts than you are likely to recive in income.
Paid text adverts
Paid text adverts is another of way of gaining visitors to your website and it also could increase your page rank. If the advert is on a high ranking page, this may well on its own lead you to moving up a level in your page rank. If the page has a large number of traffic, this could also be traffic directed to your website.
Writing articles
Writing articles like the one you are reading is another way of gaining traffic and a higher page rank. People reading the articles are potential visitors to your website. Other webmasters are able to use the articles on their websites which creates you a one way backward link. Google are more likely to increase your page rank if you have a large number of backward links, especially one way links.
Link exchange program
As I have just mentioned it is important to build up the number of backward links your website has. Joining a link exchange program such as linkmetro helps you to do this.
Building Links To Your Site=====

Over the years there has been lots of discussion in the SEO community regarding building links to a web site. The debate is particularly heated at the moment, as Google rolls out its "Jagger" upgrade.
Let's start with what we mean by inbound links, also called backlinks. These are links from other sites to your URL, which direct the surfer directly to your site when the link is clicked. The basic premise is that if you have high ranking sites linking to you, then you must yourself be important and have valuable content, and hence you should rank highly. The way in which Google ranks sites is called Pagerank and can be seen as a green line on the Google Toolbar representing ranks 0 to 10. As Google states
PageRank relies on the uniquely democratic nature of the web by using its vast link structure as an indicator of an individual page's value. In essence, Google interprets a link from page A to page B as a vote, by page A, for page B. But, Google looks at more than the sheer volume of votes, or links a page receives; it also analyzes the page that casts the vote. Votes cast by pages that are themselves "important" weigh more heavily and help to make other pages "important."
Important, high-quality sites receive a higher PageRank, which Google remembers each time it conducts a search. Of course, important pages mean nothing to you if they don't match your query. So, Google combines PageRank with sophisticated text-matching techniques to find pages that are both important and relevant to your search. Google goes far beyond the number of times a term appears on a page and examines all aspects of the page's content (and the content of the pages linking to it) to determine if it's a good match for your query.
So, back to the question "Does having inbound links to your site help your site's credibility", and hence visibility when searched. The broad answer to this question is "yes", but with a number of very important caveats which we will cover in the other sections.
OK, so backlinks are basically good, especially from high ranking sites, so how do we get them? The first way, and best way, is by having such great content on your site that all these high-powered sites want to link to you. Downside to this method is that it is slow and takes lots of time and effort on your part. But don't worry, when anyone tries to build a level playing field there are always people out there that will provide work-arounds.
The first one was reciprocal links, whereby you say that you will link to a site if they also link to you. That's stretching the original idea, but it's not too bad because how many of these sort of links are you going to set up? Well, actually, some people have created thousands of such links between sites, maybe not what Google initially intended!
But then, due to the emphasis Google placed on link popularity, the concept of link farms was born. These are sites that link to other sites purely to increase the links to the site. Pay a few dollars and get thousands of links to your site. Too good to be true - you bet. Google hates link farms and sees these links as spam and will actively penalise sites that use such links. So, the first rule of linking is do not use link farms. The second rule is do not use lots of reciprocal links, Google can easily check this and the "Jagger" update that is currently rolling out seems to be particularly focused on penalising sites with lots of reciprocal links. The jury is still out on whether "themed" links will be treated in the same way. "Themed" links are links to sites that are very closely aligned to the same primary topic as your own site. If you think about this, it makes a lot of sense and is much more likely to be based on real content-based linking.
We believe another area Google is focusing on is how quickly your site gains backlinks. If your site is one month old, it is hardly believable for it to gain 100 real backlinks in that time. So, the third rule of linking is to ensure your links build in a realistic way. In all of these ways, Google is trying to ensure fairness and that's why new sites are often held back in the results pages.
Finally, we should mention the sites that will improve your ranking - the Directories. There are many of these, but the most important is DMOZ, also known as the ODP. DMOZ is the Open Directory Project and is the largest, most comprehensive human-edited directory of the Web. It is constructed and maintained by a vast, global community of volunteer editors. It gets the name DMOZ from the acronym for Directory Mozilla, as it is administered by Netscape Communication Corporation. It's Pagerank is 9 and hence a link from DMOZ will help your site. We recommend that everyone visits http://dmoz.org and attempts to get listed, it's free. The Yahoo directory is also important and free for non-commercial sites, but $299 a year for business.
So, in summary, by far the best way of getting links is by having a quality site that other people want to link to. So again, we are back to content. If you provide quality information, over time, more and more sites will link to you, and if they are in the same business sector as you, so much the better.
And now a poem
Written by my partner, reflecting the Jagger update.
Just when you thought it was safe,
To step once more into the water,
Google throws in an undertow,
For doing things you didn't oughta,
Just when the surfboard is glistening,
And you're ordering champagne,
Google has been quietly listening,
And feels you need more pain,
Those link farms you visited,
Weren't health farms after all
Reciprocal now is the term
For what Big G's doing to you all,
Your trillions of two way linkages
Now millstones to make you stagger,
Your new nightmare shrinkages,
Brought to you today by Jagger,
A strident voice proclaiming links,
Are running quickly out of time,
Under the boardwalk of history,
Lying decimated all down the line,
This will not be the last time,
That your website is torn and frayed,
That Google will paint it black,
Or the devils sympathy card is played,
Just shine a light on your website,
Is it still under your thumb?
Or is it hijacked like flight 505,
By others who would become,
Your link promoting partners,
Who just ask your link return,
And now you owe the reaper,
And your harvest starts to burn,
Simmering in the torrid glare,
Of a Google bent on being cool,
Where everyone should fight fair,
Everyone obey the golden rule,
And slowly and inexorably we move,
Out of shadow and into light,
With every upgrade evening up,
The distance twixt wrong and right,
And every route 66 drives towards,
Eliminating devious spam-like crimes,
And ever inexorably inches forward,
Towards its own stated guidelines.
Buying Quality Traffic on the Internet for Your Website====
Purchasing traffic from online businesses can be very difficult. There are many of these websites selling traffic, but it is not easy to decide who to buy from. Many of these websites can be found by doing a Google search for "buy website traffic", or something similar. Most of them are resellers who buy traffic from wholesalers and redistribute the traffic at a higher price to webmasters. Some sites offer general web traffic, and others may offer category or regional targeted traffic. Other traffic websites may even offer adult and casino specific packages, because general traffic does not allow these types of sites. Any type of traffic that is not general web traffic is sold at a much higher price, because it is harder to collect and sort.
There are some very odd things about most traffic purchasing websites. It seemed that even though each site design was different, the general idea was the exact same thing, and even most of the text is copied word for word. Many of the websites have both numerous spelling errors and severe grammatical mistakes indicative of bad translation from another language. The site designs were also flawed, such as a missing purchase confirmation page. Many sites do not even list an email address, but instead have a form to fill out and submit questions to them with. This is a bad means of communication and is used to hide the company's real email address.
Many of these sites are scams, based in China or other foreign countries. They will take the money, send fake "visitors", and become impossible to contact. This article lists the main details to watch out for, and to helps webmasters and site owners avoid trouble when marketing their site. Here are a few main points to take note of on a traffic website before making a purchase:
-Look for website design and content.
Is the website well made? Are there sections for support/contact, FAQ, about the site, terms/disclaimer, and a straightforward ordering form?
-Spelling and grammar.
Does the website read well? Does it look badly translated and poorly designed? Are there obvious mistakes on main pages?
-Contact and Support
Test the customer support, ask a few questions before making a purchase. Do they respond quickly and answer all your questions?
-Check their refund policy.
Will they give you a refund if you are not satisfied? What are their terms for refunds?
-Are they based in a reputable area?
Is the company based in the USA, Canada, Europe, or is it in China, Russia, or another country where scams a prevalent?
-Compare prices.
A very low price can be just as bad as a very high price. A low price suggests a possible scam, and a high price suggests a ripoff.
-Check traffic delivery timeframe.
Do they guarantee that the traffic you purchase will be delivered in 30 days?
All these points are things to take into consideration before buying traffic for a website. A legitimate web traffic providing website can be a great marketing partner, and generate a lot of money, but a illegitimate one is nothing but a scam.
Can Social Bookmarking Help Me?=====
You have probably heard a lot about social bookmarking lately. As a matter of fact, you can spend hundreds of dollars right now just to find out what it's all about. Well, not here. I am giving you this information.I did the research and found this to be a super way to get more traffic to your site. The best news is, it's 100% FREE.
What is Social Bookmarking?
It's a public list of your favorites. Not all your favorites, just the favorites you want to share with others. You can add any website to your public list and retrieve it from any computer. (This is done on someone else's server, not your computer)
When you list a site in your bookmark list, anyone looking for that same type of information can do a search at the bookmark site and find the sites that you have bookmarked. It is like a search engine without all the trash.
When you do a search in a search engine, you get all the sites that have something to do with the keywords you typed into the search box. It is easy to get a bunch of garbage sites that are loaded up with keywords but have poor content on the actual site.
The great thing about social bookmarking sites is the only sites you will find there are sites that other people have looked at and decided were worth saving for future reference. Real people have decided to save (bookmark) the sites, not robots. Real people also monitor the sites so if trash does get added, it is soon deleted.
The more people who bookmark a site, the more popular it becomes. As an example, lets say you are selling widgets for a really great price. You bookmark your home page on many public bookmarking sites. When someone is looking for a widget, they do a search at the bookmarking site and your bookmark comes up. They go look at your site and decide your prices are so good, they might want to come back later when they need another widget. So they add your site to their bookmarks for future reference.
When someone goes to one of these sites and types widgets into the search box, your site listing will come up in the search. If many people have bookmarked your site, you will be listed high in the search results. It's kind of like a voting system. If you site is good enough to bookmark, other people will want to see what all the fuss is about.
Unlike search engines where all you have to do is good seo, the sites you will find in the Social Bookmarking sites are quality sites that other people enjoyed enough to save. You don't really have to have a good site to get listed in the search engines.
How do you get started?
Do a search for social bookmarking, many sites will come up. Go to each site and register for an account. It's FREE! Once you have your account set up, start listing your site. Make sure you add proper tags to your listing.
Tags are the same as keywords with a twist. These sites will tell you what the most popular searches are on their site. You choose the tags that will work with your site or page and are also part of the popular list. Many of the sites will also offer a spot to write a small description of the site you are bookmarking. Add a description that uses some of your tag words for added benefit.
Building popularity
As with anything that is worth doing, this will take you a while to get it all set up and running smooth but the end result will be very well worth your effort.
Start with one bookmarking site and one page from your site. (Start with your squeeze page and build your newsletter list) Set up your account with the bookmarking site and add your page to the bookmarks. Make sure you use the best tags and description you can. (Check the popularity list on the site) Doing this in itself will help you get more traffic. Now you can go one step further and work both sides of the system.
Add a link to your site that will lead back to the bookmarking site that has your page bookmarked. Ask your visitors to bookmark your site on the social bookmarking site.
My example is below
Bookmark my site at Blinklist.com and access it from any computer, anytime. Create a link to the bookmarking site so your visitors only have to click.
You want to make sure the page opens in a new window so when your visitors are done setting up their account, they will still have your page handy to bookmark.
Next Page
Now move on to the next page. You will want to offer a different bookmarking site on each page. Why? So you can get as many bookmarks on as many sites as possible. Use the same information in the example above but change the social bookmarking site you are promoting.
Won't this look odd to your visitors? No. Most people will ignore the suggestion once they have bookmarked your site. They won't even notice that you have changed the name of the link. They will see, Bookmark my site, and think, "I already did that", and they will move on.
Final Note:
Don't SPAM the sites. Make sure what you are listing is relevant and useful. You don't want to bring traffic to a page that has nothing but links, you will probably get banned form the bookmarking site. Only bookmark your pages that have actual content. Ask yourself if you would truly add this page to your own favorites list? If your answer is no then don't list it.
Choosing The Best Keywords To Drive Traffic To Your Website====

Getting a website to appear in the first page of search engine results is a common goal for most webmasters, yet few possess the skills to actually achieve it. There are many steps to take in order to be found for terms related to your site, and taking your time to research the best possible phrases for your site is an important step on the ladder.
Many webmasters make the mistake of assuming that a ranking for one generic term related to their site will turn their website into a profitable success. Although that one generic term may provide a good stream of traffic and brand awareness, this doesn't mean the traffic will convert into sales or leads, and the costs of targeting that term will tower over your return on investment. It is best for the webmaster to target multiple terms that not only drive traffic, but also lead to that all important conversion.
First of all you need to consider who your target audience is and the purpose of your site. Do you sell products online? Do you offer services? Is it more content focused? There are all sorts of potential visitors which will have varying ways of finding your site, so understanding your audience, and the reasons they will visit, will help focus your efforts.
With this in mind, you can now consider those generic terms that you think people will use to try and find your site. It shouldn't just be one term - a trap that many webmasters fall into is assuming that one term will provide enough traffic to sustain business and are surprised that business doesn't increase if they do achieve that ranking. Consider all of the possible phrases and themes of your site, even using a thesaurus to find related terms or checking competitor websites for ideas. It can be surprising just what terms your potential visitors will be using!
Once you have put together a list of short generic terms, you can start using tools to gauge how popular and competitive those terms are, and also refine those generic terms to be more targeted to your site's purpose. The first step is to find out the popularity of terms, which can be done using various keyword suggestion tools.
Keyword suggestion tools tell you which terms were typed into searches, and how many searches were conducted on those terms. Typing a phrase in and will return a selection of alternative phrases that contain your generic term, alternative suggestions with a similar theme and also an estimate of how much traffic the phrase provides per month. These tools can be flawed as they query different search engines and the traffic estimations can be inaccurate, but they are still good for getting a ball park estimation of the amount of searches conducted, and for suggesting multiple terms you may never have thought of targeting.
The Overture Keyword Tool, located at inventory.overture.com/d/searchinventory/suggestion/, is free to use and gives you a list of suggested terms as well as the amount of searches conducted on the Yahoo! Search Marketing network during the last month (Yahoo! Bought Overture and rebranded it Yahoo! Search Marketing).
A similar tool is located at www.wordtracker.com. Wordtracker queries the meta search engine Dogpile so may not be representative of what is being searched on the web as a whole, but is still good for suggesting alternative phrases and related phrases. Wordtracker has a subscription service, with which you can order between one day and one year's access.
Trellian's KeywordDiscovery at www.keyworddiscovery.com is a relative newcomer to the keyword suggestion market. KeywordDiscovery can query multiple search engines across the world and provides similar results to Overture and Wordtracker.com as well as other services, but with subscriptions starting at $32.50 per month this premium option is geared more towards search marketing professionals.
The next step in picking the best terms is checking how competitive they are. Ideally you want to find terms that have high volume traffic but few websites competing to rank for that term, and you can use various tricks to judge this. Any page that is optimised for a term will at least have that term in the title tag and in anchor text of links pointing to the site, so by going to Google and using the queries intitle:"phrase here" and inanchor:"phrase here", you can figure out how many other pages have optimised for your chosen phrase. The lower the number for these searches, the less competitive the term is. For more information about what these Google advanced search operators do, go to www.google.com/help/operators.html.
Using these tools should have now provided you with a list of terms that are much more targeted than your original generic phrases. These can include breaking your term down by geographical location, or a specific product. You will be able to optimise your site for multiple phrases – remember that search engines index web pages and not just websites. That means all of the pages in your site can be found in search engines, which in turn means all of those pages can be optimised for different terms!
You may also want to consider the "long tail" of search phrases. These are obscure multi word phrases that are only searched a couple of times, but are so specific they can end up being the most targeted terms and carry with them higher conversion rates. The best way to target the long tail is to have a content rich site – the more content you have the more likely you are to be picked up for obscure terms that can be found in your copy.
So you should now finally have a list of the best possible targeted phrases for your website! As you can see, the process of choosing your keywords isn't something that should be taken lightly, and there is a lot of work to do if you want to maximise the ability of your site to attract natural search traffic. With your final list you will now be ready to optimise your pages to be found for those terms, but that is for another time...
Counters: The Importance Of Tracking Your Visitors====

When trying to optimize your website, you will need to gather all the information about the few visitors that you now have. This will help you make improvements to your site and increase your traffic. One of the best ways to gather this statistical data is through the use of a counter.
Some of you may not know that dropping a counter onto each page of your website will not only show you the number of hits to that page, but also logs tidbits of important information too.
The following is a list of some of the data that is collected from a stat-counter.
Screen Resolution:
Knowing the screen resolution tells you how the majority of visitors view your web pages. For example: If your design is based around 800 x 600 screen resolution, and the majority of you visitors use a 1024 x 768 resolution, you may want to redesign your layout.
Keyword:
If a visitor was directed to your site by a search engine, then knowing the search term used will help in optimizing your page around important keywords relevant to you sites topic.
Length Of Visit:
This is important that if everyone is showing up to your site, but doesn't seem to stay, then check for slow loading of you page or some other reason that might turn away visitors.
Enter-Page/ Exit-Page
If your visitors are leaving from the same page they first come to, then you will need to figure out why they are not visiting other pages. Maybe the links to the other pages are hidden by are toomuch clutter, too small or non-descriptive.
Returning Visitors:
This will help you determine which pages your visitors find important. You can then concentrate more effort on those topics.
There are many more tidbits of statistical data a stat-counter can provide, and best of all you can get them for free. Theses services are provided for the benefit of building back links, and in hopes to sell you upgrades.
If you think that a counter looks tacky, you have the option to make it invisible. This will still enable you to collect important statistical data without your visitors seeing the counter itself.
Conclusion:
So if your serious about getting more traffic, you must first learn all you can from the traffic you already have, and a free stat-counter is one of the best places to start.
Create Your Site For Perfection, Nothing Less, Or You Loose!====

Many writers on the web are writing articles about attracting visitors to your site, what about when you loose those visitors because your site wasn't up to par???
You've spent all this time marketing your site to attract more prospects to your web site, but what's this, ooops, the very 1st link they click on gets a great "ERROR 404 - Not Found".
What just happened to that visitor?
* Did they hit "back" on their browser? - 56% do
* Did they try and "refresh" the page? - 8% do
* Did they move on and search again? - 36% did
Just like that, all your hard work, your new prospect is now gone and possibly forever.
How does this article tie into "Web Marketing"?
It has everything to do with it. Marketing is not only about flash and dance, it's about creativity, testing, re-testing, and phycology. That's it. This entire article is about getting into your mind and the mind of your visitors to attract new business.
So what happened to your visitor?
Although a very high percentage of people do "hit back" on their browser, you're still at risk of loosing 36% that are just browsing for fun, venture and/or something to do. Many people when they browse on the web, don't actually shop for your product or service, they just happen to bounce into your website and it triggered a sale.
Create Perfection, Nothing Less:
We are all students to perfection, even our site has "dead links" within. It happens to the best of us, the key is to consistently be putting your website through testing and development. Note: I understand that there are many websites out there that never change, if your site is already perfect, congratulations! - BUT ... I dare you to start creating new content for your site daily, it won't be long before you catch something off.
Perfection is a journey, not a task:
Enough said.
A lot of people get really anal when it comes to making mistakes on their site. "You'll never find a mistake here" - Someone told me a while back. Within 5 minutes I pointed out to them a very important image that wasn't showing up anymore, they had moved their image folder around. They weren't impressed.
Let's Go Back A Bit...
What Happens When Your Site Is Poorly Designed?
This is the #1 reason why you will either fail or succeed online. I'll repeat that, a poor design will help you fail. Bottom line. I apologize if a few of you are speechless and don't know what to do about it. Don't worry, thoughts are things, think of situations that may help your goal in mind.
Is your site poorly designed? Here are some of the things people will think when looking at a poorly designed website...
* - Hmmmm, are they still in business?
* - If so, how are they doing it?
* - Wow, welcome to the mickey mouse club
* - Can I trust these guys with my personal information?
* - They must be desperate
* - Did they create this site 10 years ago?
* - Time to update, until then, I'm gone
* - They don't seem to take pride in their work
* - They still make sites like this?
* - Must of taken them minutes to create this
You get the point. This article hasn't been a fun one but, a needed one.
Create Your Site For Perfection In Order To Win :
Would you like to keep all your visitors? Would you like to increase your sales? Then keep putting your website under review.
* - Clean it up
* - Take out the trash
* - Increase your content
* - Create new images
* - Do something to improve your site right now.
Bottom line is no one is here to hold your hand. We can only sit back and watch to see what you feel is appropriate to present your business, your family name, and your honor. Improving your site brings greatness to your work. If not now, maybe later.
My Promise To You:
If you improve your entire site tonight, tomorrow will be a great day for your business. It will have undergone a well deserved face lift that brought life into the picture. You will feel better about yourself and where you are going.
Creating Traffic for your Website=====

Generate Traffic and Create Hits
This article is a quick overview of some methods of traffic generation and their advantages and disadvantages. It is the goal of any website of the internet to get traffic to the site, to be seen. One of the problems is the internet is now so huge that there are more pages on the internet than people on the planet. How can you get hits and a flow of traffic to your solitary page. If your generating a page for general interest or fun without traffic your goals are not met. In the case of creating traffic for a business website it is literally a case of have traffic or have your business die. It doesn't mattter if you have the best website site, with great content, fantastic pictures, audio, video and a multimedia experience better than disneyland, if no one comes it is for naught. The internet is not like field of dreams "if you build it they will come", no they won't. Google has about 8 billion pages indexed on the net and its growing everyday. If you create a new site your chance of having a visitor just stumble on your site is about the same as winning the lottery. How then do we change the game so people can at least appreciate the work put into a website, or in the case of a business or affliliate website visit to make a decision to buy? The following are some of the most common methods.
Search Engine Optimisation.
Basically this means you optimise your pages with the right keywords in the right places so that the search engines index your page as having great CONTENT in relation to key search words. The simple fact of the matter is that your chance of being on page one of the most popular search terms is next to nil. You will find thanks to the American domination of the internet that the most popular searched keywords tend to be American personalities, like Oprah Winfrey, Paris Hilton, Britney Spears, etc. (Wonder why there are so many gossip magazines? The internet is no different, gossip is one of the most popular topics) If you were to create a new website about one of these people thinking hey I will get some of that traffic for myself, I'll do an Oprah Winfrey site, content rich, etc your chance of getting to the top is practically nil, why, firstly because you have 1000's to millions of competitors and your chance of being optimised not only with great content but with relevant links and relevant links with the important keywords will be nil as well. All is not lost, it is possible still to create a niche website and get rated in the first page e.g. type "vegetable gardening on hard clay" into the google search engine and you will see I am rated number two and three. One a blog and the other an article, probably a boring topic for most people but for gardeners a nice niche topic. Its not a university degree on the subject but the basics on the subject and it rates high because the site's content strongly matches the search phase vegetable gardening on hard clay, type in gardening or vegetables though and the site is lost from the radar. In summary one of the first methods of traffic generation is to have a site geared to keywords and content that will draw in search engine traffic. Remember though the more competative the keywords the harder this will be. Some companies specialise in generating rich content and links from other like rich content site targetted to high rating keywords and charge big money for the privelage $50,000, etc, why because free traffic to websites from search engines means big chance for profits.
Adwords and the like.
Another method of traffic generation is to buy it. Yahoo, Google, etc sell advertising space. In the case of Google adwords you can pay to have you site on the first page but this can be an expensive proposition, $1 or more a click, to mere pennies. Why do people choose this method. Firstly it brings targetted traffic to your site. The advantage of targetted traffic is these people are looking for your exact topic and thus more likely to stay on your site and it results in higher conversion rates. The problem is although Google says its rewards content rich sites with lower click costs the truth is the better ad wins, not necessarily the better or most relevant site. To explain this further, google will lower your cost of your clicks and even raise you in the list if more people are clicking through - its says its rewarding you for having a relevant site - the truth though is its rewarding you for having a great ad that people want to click on. Advantage of this method is you are guaranteed traffic - disadvantage - its costs and takes time to tweek your ads so they work at maximum efficiency. However I know of businesses that survive on google adwords alone for advertising and make a very good turnover on their business products so it works well for them. But one again the greater demand for the keyword, the greater the number of competitors there are. There is one way to can cut this disadvantage down though, choose to limit your target audience to a particular country, region or even city. Obviously the target audience is further limited by language. Not much point in advertising your english content site in Mongolia, firstly because not many mongols speak english, but secondly because not many have internet access either. If your paying money for advertising on the internet make sure you are reaching the right audience for your ad.
Surfing Programs.
Another way to generate hits to your site is to join numerous surfing programs, like traffic swarm, instantbuzz, fast freeway, traffic pods and many more. These will generate HITS to your site. In fact you can buy thousands of hits and get them in a very short space of time but although normally cheap e.g. $9 for 1000 hits, it has a myriad of disadvantages. Firstly you are only advertising to other surf members, many of them are competitors, already in the same programs as you, not really interest in your ad. I've found that you can build a downline and contact list from surfing programs, however keep the ad or website display very basic. With a 15-30 second counter on most programs people just aren't going to read a saga even if its mindly blowingly good, they are going to scan and then click the letter or number required. It that 15 seconds you've got to grab there interest. You can do this by free offers, appealing to their needs or wants, often in this case a single page with an e-mail enrollment form it the best bet for getting results. One distinct advantage of most of these programs though is if you build a downline with them the amount of free traffic you get increases. You can surf for traffic at your leisure if you can't afford to pay for it, you might even find a program that perks your interest. Also in this category can be including banners, banners exchanges, etc which work on the same principle of you scratch my back and I'll scratch yours. If you are interested in surfing programs the link below to free traffic hits has many of the most popular.
Longer term methods.
I call these longer term methods because they require a greater work on your part, however they can result in great traffic results. One of these is article writing. Articles submitted to articles sites like goarticles, article fever, etc act as a magnet for search engines. Content rich and quality controlled if you get an article listed in one of these forums/ libraries you have the ability to have a constant stream of traffic through attached links. Why do you think I've written this article. To generate traffic. Yes I like helping and educating others and I do create not for profit websites and articles but most are to generate traffic. Another long term method is to contact and link to other similar sites. You can do this by requesting other webmasters to do this or create you own sites and link them to one another. Another long term method is to create an op-in e-mail list and encourage people from you list to visit your 'great' site with your 'unbelievable' offer. Creating a blog like this doesn't hurt either. In summary I don't reccommend any method over any other. Each has advantages and disadvantages. It can depend on what you are advertising. On the whole though I don't think you can go wrong if you do all the above methods as a wholistic internet campaign. If you do over time your internet presence will increase as will your total traffic.
Displaying RSS Feeds on Your Web Page=====

RSS feeds have made it very convenient to syndicate information from various sources. Most of websites and services that publish fresh content, such as ezines, press release, new agencies, blogs make their content available thru RSS feeds. As new content is published the RSS feed gets updated automatically.
Adding RSS feeds to web pages has many advantages. Let us say you have added RSS feeds from a popular ezine on one of your web pages.
• The content of the web page is automatically updated as the ezine makes new content available via RSS feeds. Every time search engine spiders crawl your web page they are likely to find the web page updated.
• The visitors to your web site will also find new content on every visit and they might be tempted to visit your web page more often.
• You do not have to bother about writing fresh content as RSS feeds are updated automatically.
Earlier I had written an article on adding RSS feeds to a web page using java script. While this method makes fresh content available to the readers, the content of the feed cannot be "read" by search engine spiders. Therefore the web page does not get the benefit of changing content from the search engines.
On the other hand php based installation makes it possible for spiders to notice the changing content of the web page. This article is a follow-up of my previous article which outlines simple steps to put RSS feeds on a web page.
For the purpose of this article I have chosen the free version of software available from CaRP. The software can be downloaded from this site:
http://www.geckotribe.com/rss/carp/
The instruction manual which comes with the package gives detailed instructions for installing and running the software. Additional information is available from the site. While there are several options available for using the software, I am showing here the simplest steps to load and run the software:
1. Download the software on your computer. It comes in a zip file. After unzipping save the available folders and files on your computer. These files and folders will be available – carp (folder), img (folder), carpsetup.php, README.html .
2. Upload all the files and folders to the root directory of your website. This can be done by using FTP. If uploading is done file by file, ensure that the names of the files and folders, and location of files in their folders do not change.
3. Run the setup file carpsetup.php from you web browser.
4. A new page will be displayed. There are two options given there and both are fairly simple to work with. The file based cashing option is sometimes easier to set up since you don't have to create a database and copy and paste the setup code into carpconf.php . You could try this option first and if you face any problem you can choose the other option which is based on mySQL database.
The following steps are for mySQL database option.
5. Create a new mySQL database.
6. In step 4 above select mySQL database option. Another new page will open in which you have to fill the details of mySQL database. Click on "Create Database Tables".
7. The page which opens now will have code which has to be put on the web page where you want to show RSS feed. The code will be displayed in a gray box.
8. Within the code there is "setup code". This setup code should be pasted into a file called carpconf.php . The file will be available in carp directory. On the html script of this file locate the line "//Add configuration code that applies to all themes here". Just below this line paste the setup code.
9. Choose a web page where RSS feed has to be displayed. The file name of the page should have .php extension. If your page has .html or .htm extension, you can try replacing only the extension with .php . Normally this should not change the way the page appears in a web browser. If you encounter any problem you could make a new web page with .php extension.
10. At appropriate location of the web page, where you want RSS feed to be displayed, paste the code in the html script of the page. From there you can remove the setup code. It is not required to be added to all pages once it has been added to carpconf.php page in step 8 above.
11. If you now open your web page in the web browser it will start showing the RSS feed which comes along with the package. For changing this to RSS feed of your choice you will need to make changes in the code you have entered in step 10. In the code there is a URL after CarpCasheShow. Change this URL with the URL of RSS feed you wish to display.
Now the web page will display the RSS feed of your choice. You can choose to display more feeds on the same page or have separate pages for RSS feeds for different sources.
I have tried to make the process easy to follow. You can always refer to more detailed instructions which come with the package. Take advantage of the free content available and use them to boost your page positioning and traffic to your website.
Do Reciprocal Links Work To Increase My Page Rank?=====

Reciprocal links work like this. You will put your link on someone else's website and they will be able to list their website on yours. It is a trade off. But, there has been a lot of controversy about these links. Do they work to help improve your page rank in search engines? Do they hurt your page rank? Should you bother investing in them? To answer these questions, take a moment to consider both sides of the coin. The bottom line, to most webmasters, is that they are capable of working for you.
Why They May Not Be Good
When reciprocal links first began to be used, it was a trade off between one webmaster and another. If you were in the home decorating business, for example, it would be beneficial to work with and have a link to a company that provides windows. You both would benefit. When the webmasters did this, they found that their websites did in fact rank better. In fact, it worked so well that they went out and sought more and more of them.
There in lies the problem. Instead of working with other website owners to develop a relationship and create a reciprocal link that benefited both parties, many website developers found that they could buy these links instead. Now, they did not have to go to the trouble of luring in those that they would like to have links from but they could just buy them. Okay, this is not so bad right? The problem was that people were buying and using thousands of reciprocal links on their website. This is completely unnatural and it just didn't work well for them.
But, Why?
The search engines soon became wise to this scheme of getting your website to rank well. They developed programs that would spot this problem and in fact people that used this large amount of reciprocal links, in this fashion, were ranked WORSE! They would spend top dollar to get these links from companies that were all too willing to sell them and would end up well back into the search pages.
So, Now What?
Keeping these things in mind, you need to consider wisely if you should in fact use reciprocal links for the websites that you put up. In most cases, if you take the time to work at getting reciprocal links from qualified webmasters instead of buying large amounts of them, you are more capable of securing a sound method for increasing your page rank. If you decide to purchase hundreds of them and slap them on your website quickly, you will face a worst case scenario of lowering your page rank.
Keep in mind as well that one of the best ways to increase traffic to your web page with links is to use one way links. You can get these by using article directory sites. There may not be a sure fire way to take a brand new site and get it as number one in the search engines, you can gain some movement upwards if you use links properly.
Does Money Arrive In Your Bank Account Every Night?====

It does mine, and that makes me very happy! The money has been arriving in my bank account every night ever since I mastered the art of driving traffic to a web site that converts visitors into customers.
I will admit that for the first month or so it was a bit slow, but as I learned more and more, the money arrived more frequently.
For a long time I'd had the dream of running a business of my own on the Internet. A business I could run from home. But for many years the reality eluded me. I worked amazing hours but it made no difference. My web sites just did not work. I seemed like the harder I tried the less progress I made.
And then one day the pieces of the jig-saw just started to fall into place. It was like somebody was suddenly switching on the lights. Almost overnight I became more confident, convinced I was on the right track. And that was the beginning.
I added a single page to a web site and visitors started to show up. In the first month I got twice as many visitors on that single page as I had on the whole of a big web site which I'd been building and adding to for more than a year.
But the best bit was that these visitors were buying from me. Spending their hard-earned cash. And it was going into my bank account!
Ever since then the money has just kept on rolling in. It's a really nice feeling going to look at your bank account in the morning and seeing more money has arrived overnight.
Once my confidence was up I found I was able to do some really cool things which made my site work better and better.
You know how it is when someone suggests that you try yet another software program; you sigh resignedly, bite the bullet and get the credit card out, again. And, when it arrives you are confronted with pages and pages of instruction, much of which is really difficult to understand because you don't speak 'tekkie'. Well, all of that stuff can be easily explained.
I've formed my own picture library so that now, when someone asks me "how the heck do you do that?" I can just say: "go to this Internet address and you'll see this picture, click here and this will happen, click here and this will happen" and so on. With pictures it's real easy to understand.
And when we get on to the more advanced stuff I've made video tutorials to make things even easier to understand.
Once you've cracked it, it's not that hard to make money online. You can do it the hard way or ask me to show you picture-by-picture the quick way.